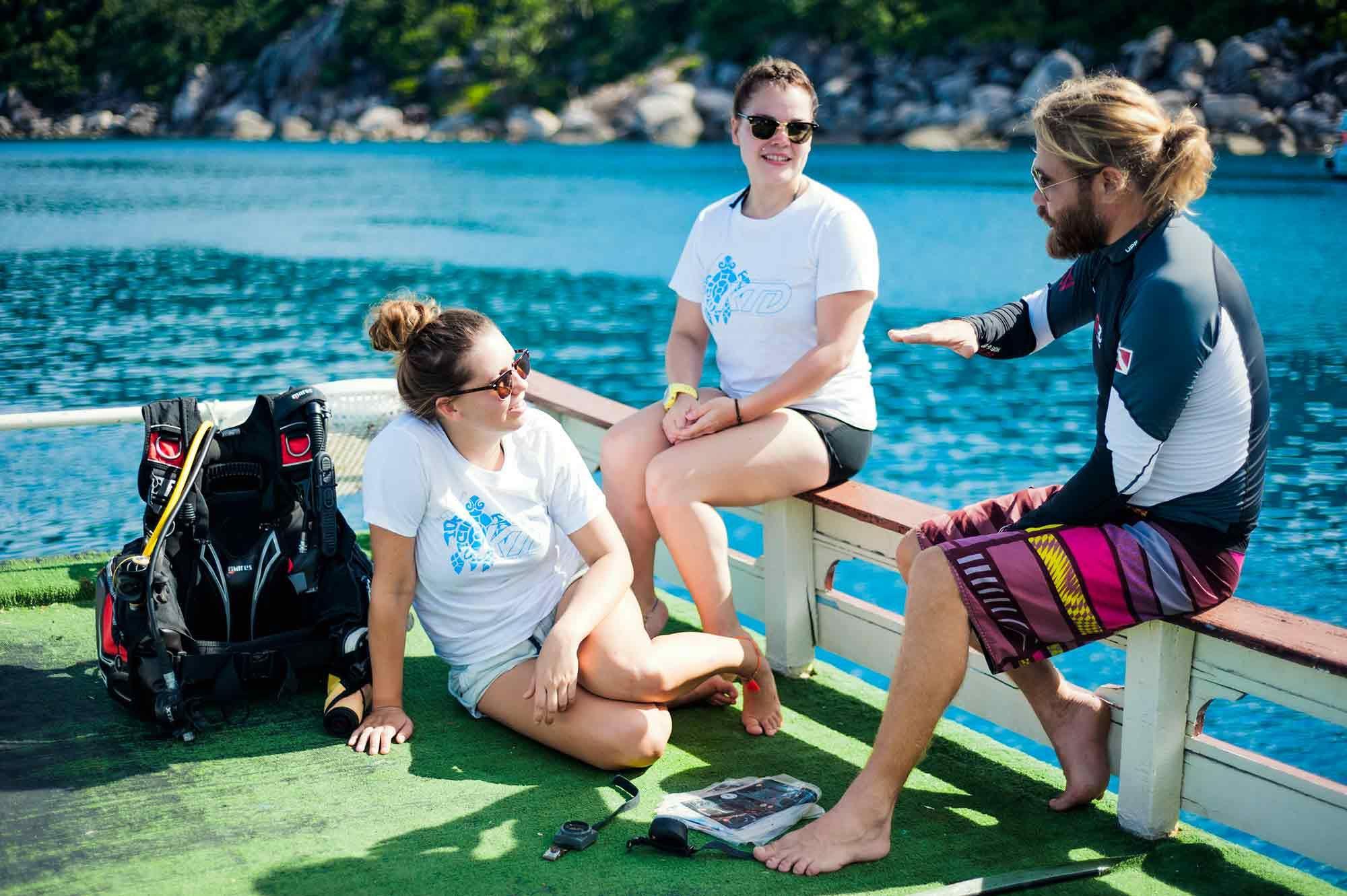 Get refreshed!
Let's say it's been a while, maybe a year or three, since you last were on a diving holiday. Do new conditions make you nervous? Do you feel confident in doing the kind of diving you're certified to do? Do you remember how to clear your mask? What about emergency skills like sharing air and ascending while sharing air?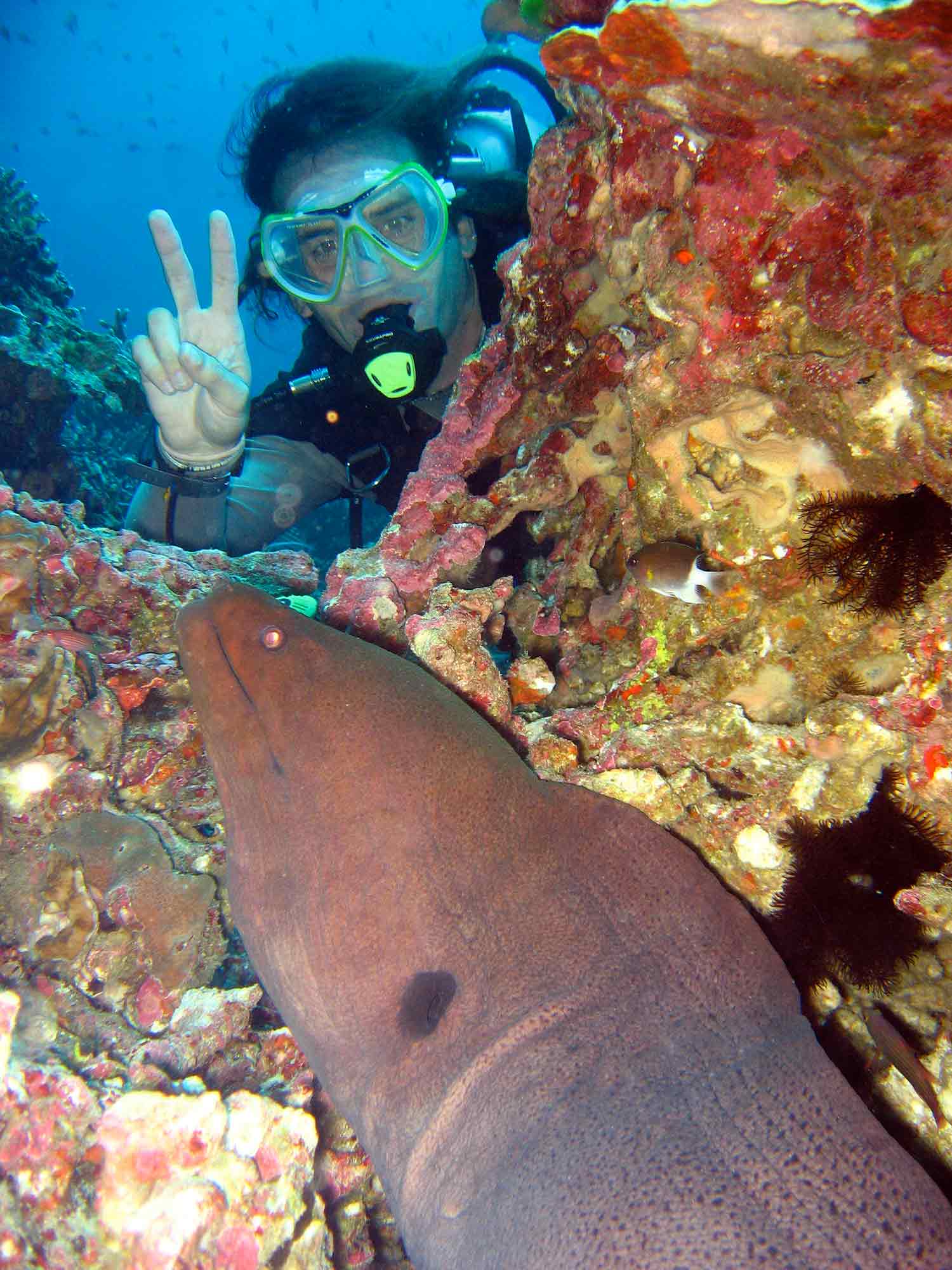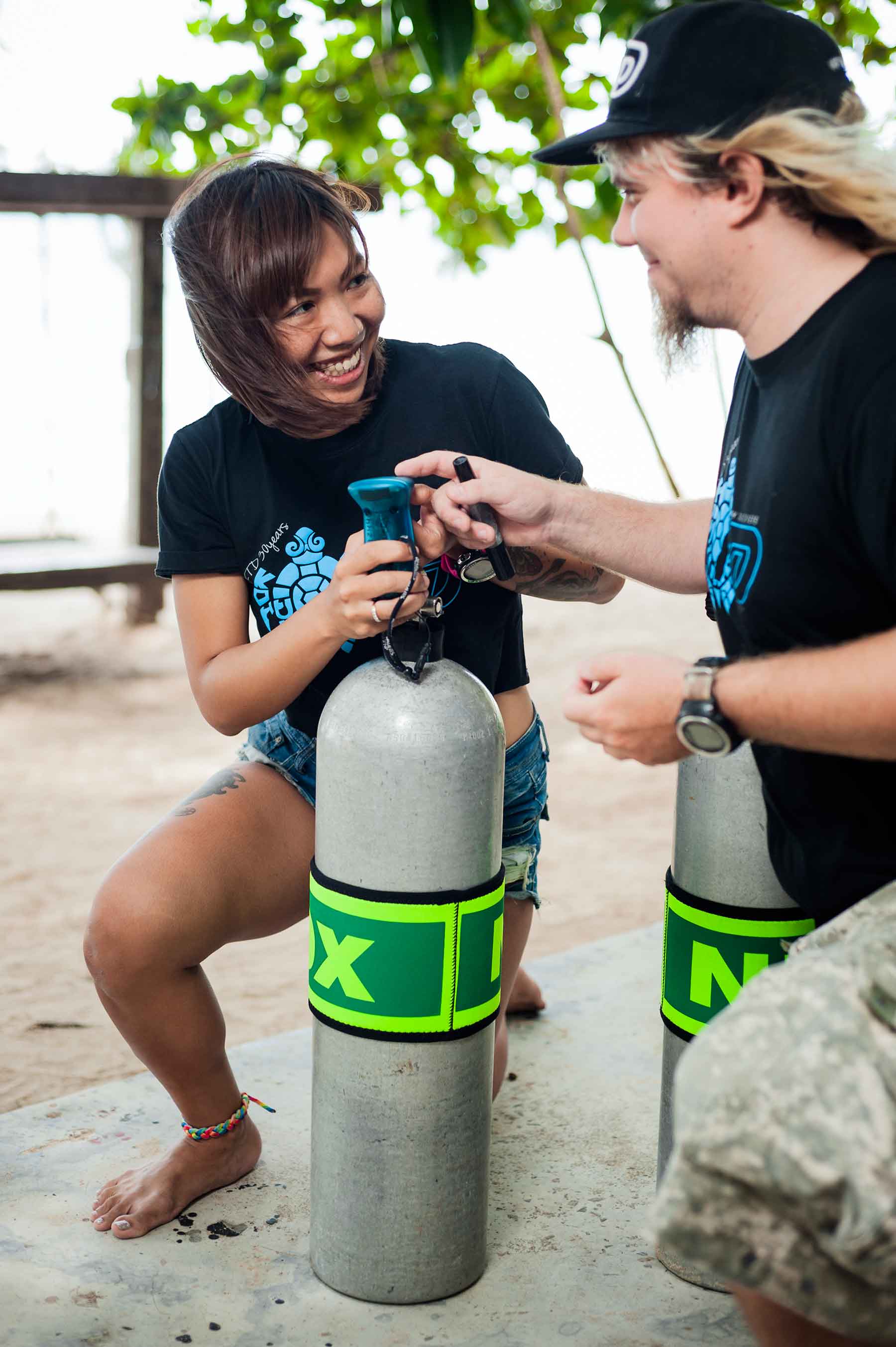 It's only natural to feel a bit jittery if it's been a few years since your last dives.Perhaps you don't remember exactly what to do, in what order things go smoothly, and how to operate on the boat. Getting someone to go through these small but significant details with you can ease the excitement and help you relax and enjoy the dives more!
There are plenty of divers who finish their open water course, and never take off their mask while diving afterwards. It can feel uncomfortable if you've forgotten mask clearing skills; as little as having a bit of hair between the skin and the skirt of the mask can cause leaking. Getting some pro tips on clearing it can easily save a dive!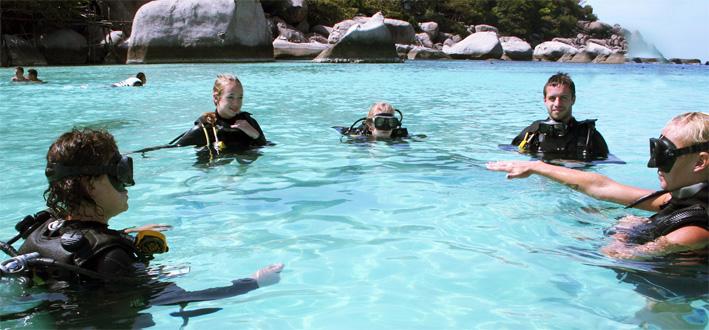 Most divers will never have an emergency under water, but it is prudent to practice just in case something one day happens. Refreshing your memory on air sharing and emergency ascents will give you the tools you need should something one day go wrong.
Finally, brushing up on your buoyancy skills is never wasted. When you dive in new conditions, on different equipment and wearing a different exposure suit, buoyancy changes. It makes sense to get your weighting just right - then you can go on and enjoy your dives to the maximum.
Many times you get the most hands-on and personal guidance on this programme: often one-on-one time with a certified dive professional. Doing a quick Scuba Skills Update programme (it only takes half a day) is the best value for your money and time - investing in your own comfort on your long-awaited dive holiday!