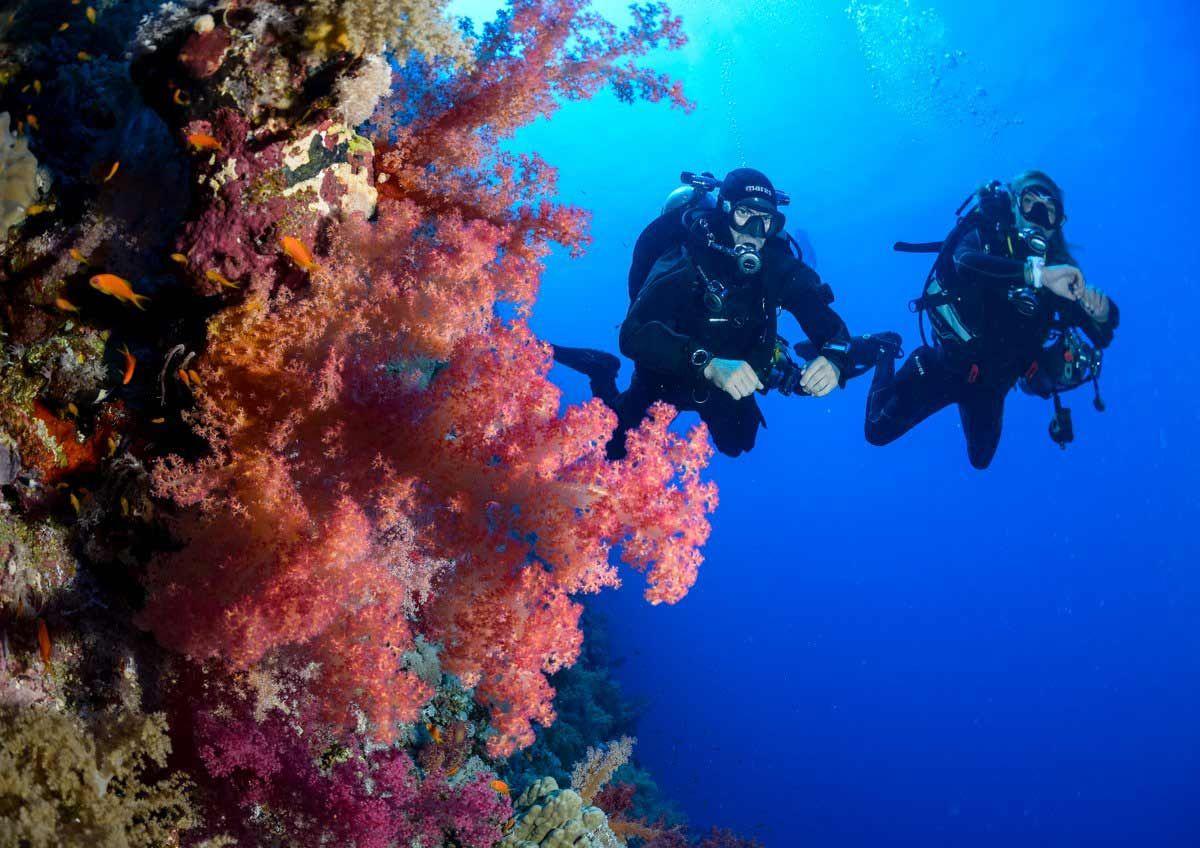 Life after Open Water Course
Congratulations, you have just completed the most important dive course of your life and the entire ocean is open for you! You probably feel excited and maybe bit overwhelmed with all the options you have. How to get the best out of your new dive certification?
Keep on diving
This may sound a bit silly and obvious, but quite often no matter how much you loved diving and the underwater world during your certification dives on your holiday, it quite often takes a while until you dive again. Usually the longer the break gets, the harder it is to go back to the sport you really loved, at least mentally. It is a never a bad idea to take a few fun dives or even another course on the same trip when you get certified, but if you are already home dreaming about being weightless underwater there are other options too.
Unless you have a job that pays you really well and lets you take diving holidays to tropical dream destinations every second month to keep your freshly learned skills up to date, it is time to consider other options. To go for a dive, you need one thing that is water. And if you do not live in a desert there is water around in a reasonable distance. So, while waiting for your next diving holiday keep on diving locally. Find your local dive club and see what they offer. Usually with a small yearly membership fee you can rent gear and participate on their scheduled pool days organised dive trips with very reasonable price. Not all of us are lucky to live next to waters filled with bright corals, whale sharks and manta rays, but hey, even a mediocre day of diving is still better than a good day at the office!
What if your dive license has already been collecting dust like your gym card that you bought after that new year's resolution? As you know already your certification doesn't expire, but it is definitely a good idea to take a proper Get refreshed! and couple of easy dives at first. As said on the first chapter, the longer it takes the harder it gets mentally, but there are plenty of great dive pros to help you to get back to your dear hobby!
Sign up for the next dive course
Open water course gives you all the necessary skills to dive safely, but there are plenty of things you can brush up after and quite a few special areas of diving that require extra training and skills. The first question to ask yourself is what interests you? Some divers know straight away that they want to explore wrecks or learn more about marine ecology, but if you are not sure yet there is a course to help you make up your mind or at least give you new underwater experiences. SSI Advanced Adventurer course gives you tasters of five different specialties, certification to dive to 30 meters and is a great course to take right after your Open Water Diver.
Another good idea is to focus on a basic skill that are necessary in any area of diving. Perfect Buoyancy specialty focuses to improve your buoyancy and kicking techniques. Even though buoyancy is something that is and should be thought at your open water, it is amazing how much more effortless diving gets when you spend few dives just on focusing in it. In reality, buoyancy and trim never gets "perfect" and there is always room for a bit more practise on things like helicopter turns and back finning.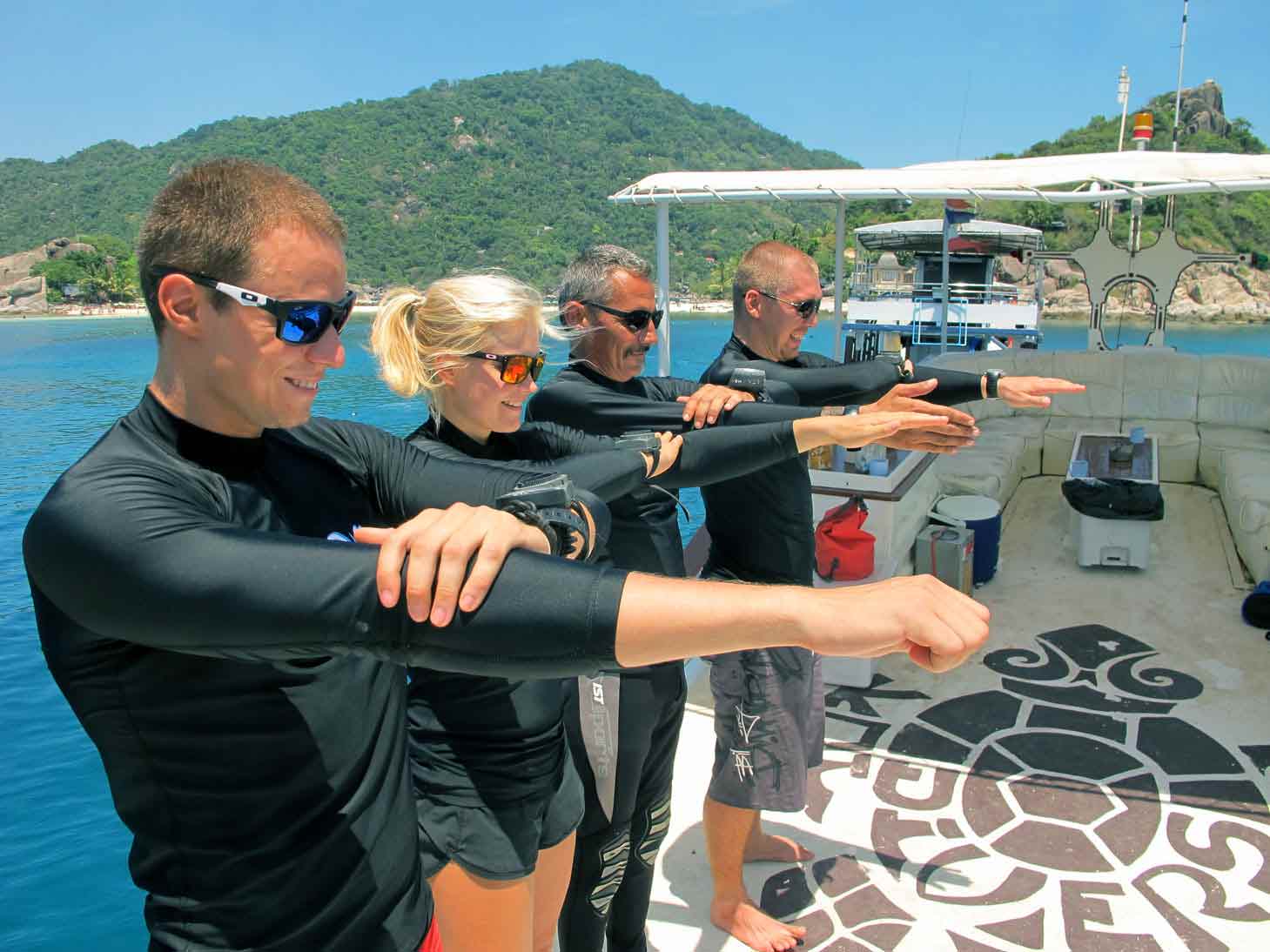 With SSI you can take almost any specialty right after your open water. This way you can start picking up courses that work the best towards your diving dreams immediately after the first dive certification. Want to learn how to navigate to dive to dive with your buddy back home? Sing up for SSI Navigation course! Feel like you are ready to dive deeper? The Deep Diver specialty course is waiting? Interested to extending your bottom times? The good start for that is the Nitrox - Enriched air course. Living in a place with cold water around you? Take the Dry Suit Specialty to stay warm and toasty on your local dives. The options are almost endless! The good news is that you can also combine specialties together to create more in-depth course combinations than the Advanced Adventurer and suit your needs and plans as a scuba diver.
The dive training is a journey of a lifetime and there are always new things to learn no matter how experienced you are. Once you have your basic set of skills brushed up and have enjoyed the dream destinations on recreational diving there is always Technical diving, caves and wrecks or new equipment configurations like side mount or rebreather.
Start buying equipment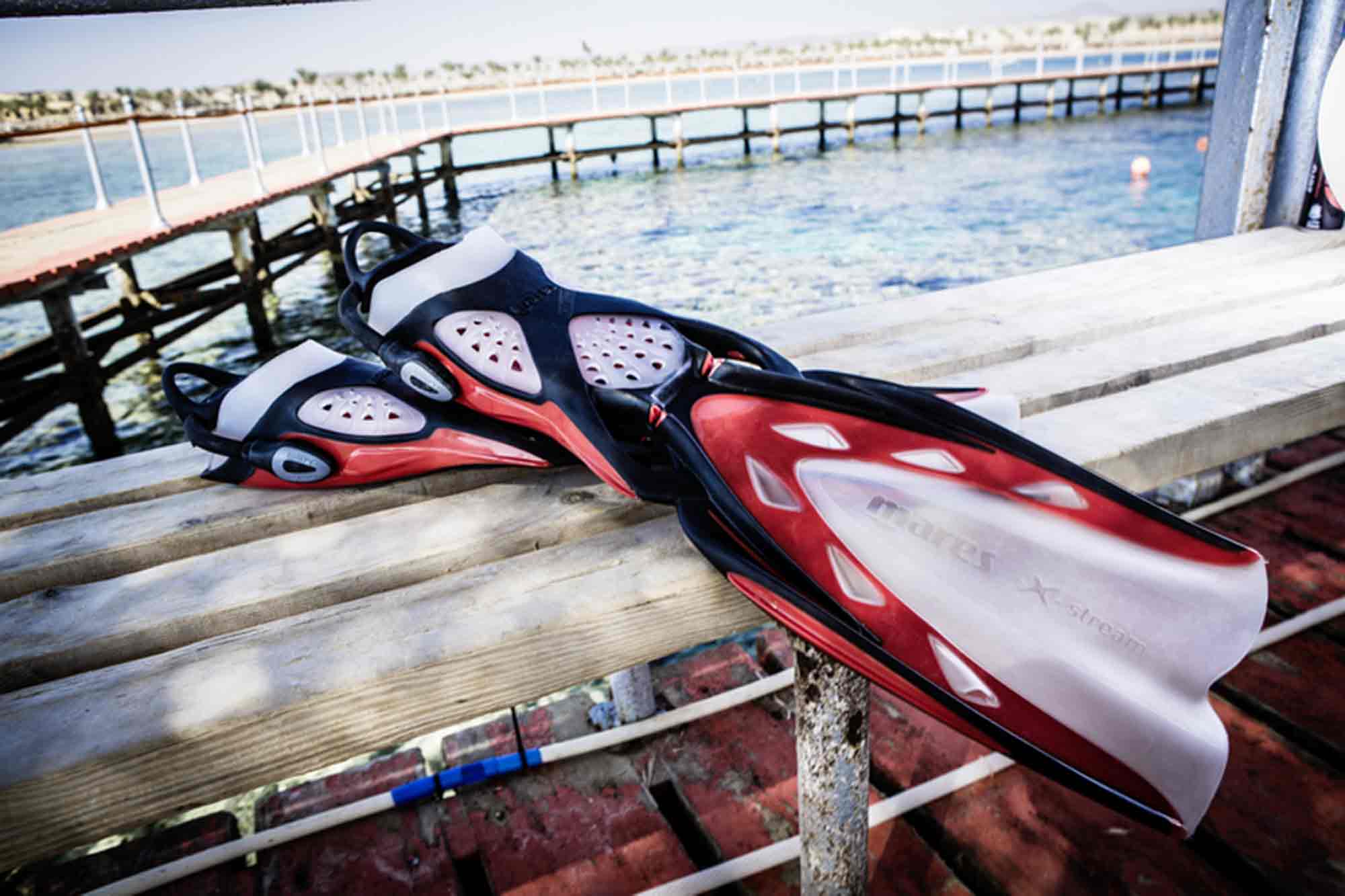 If your recreational budget allows get the full set of equipment as soon as possible. While most of the reliable dive centres either rent well maintained gear for you for a small fee or even include it in the price there are huge benefits of owning your own. Perfect fit is the number one. As our bodies come in different shapes and sizes so does the equipment. The rental gear fits many divers ok but no-one perfectly. As an example, a perfectly fitting wetsuit hugs you tightly enough to keep you warm but without making you lose any range of movement.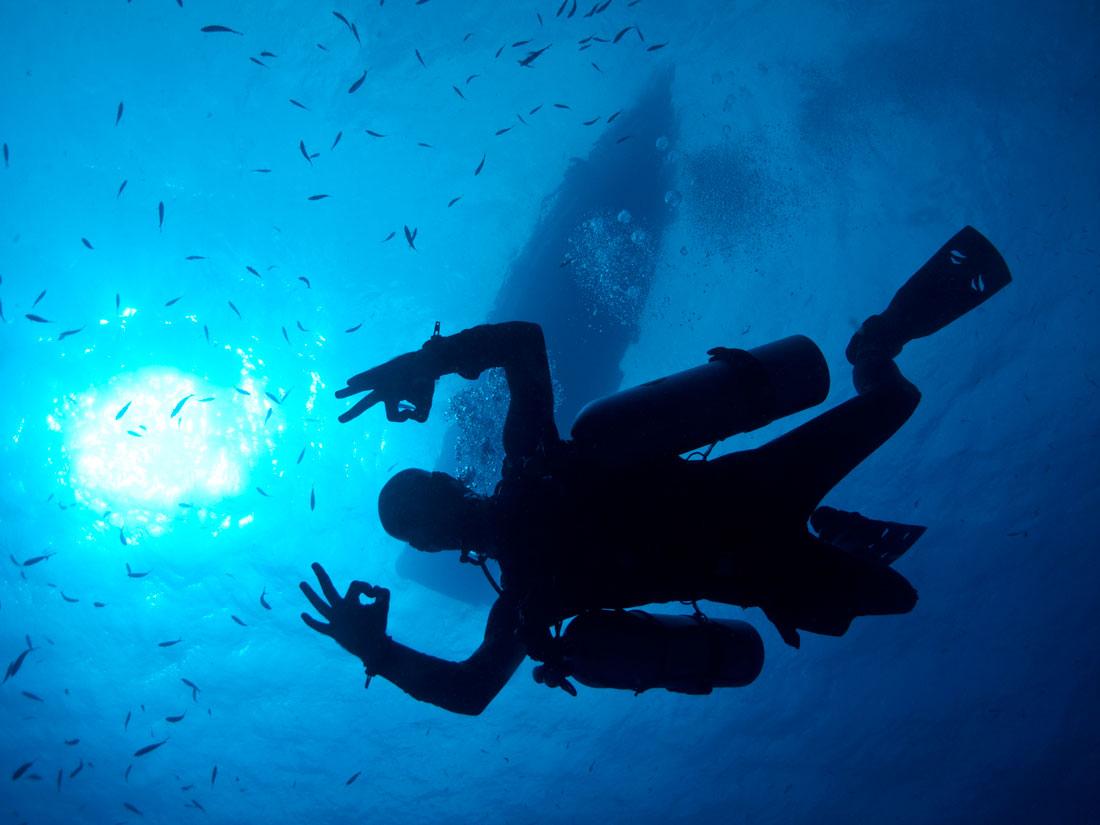 The second important thing is comfort of knowing your gear. With your own equipment you know from your back bone where every single buckle, d-link, valve and pocket is. You know exactly how much current your fins on your feet can work against if you occasionally need to and your mask tightness is always correct without adjusting. Reading the instruments becomes easy, since your NDL is always on the same place on your computer screen and you can effortlessly check your dive profiles and surface intervals.
If buying all at once is not an option start getting the full set piece by piece. Start from a mask and a computer that travel easily with you to any destination. From there continue with the equipment that you feel the most discomfort with when renting!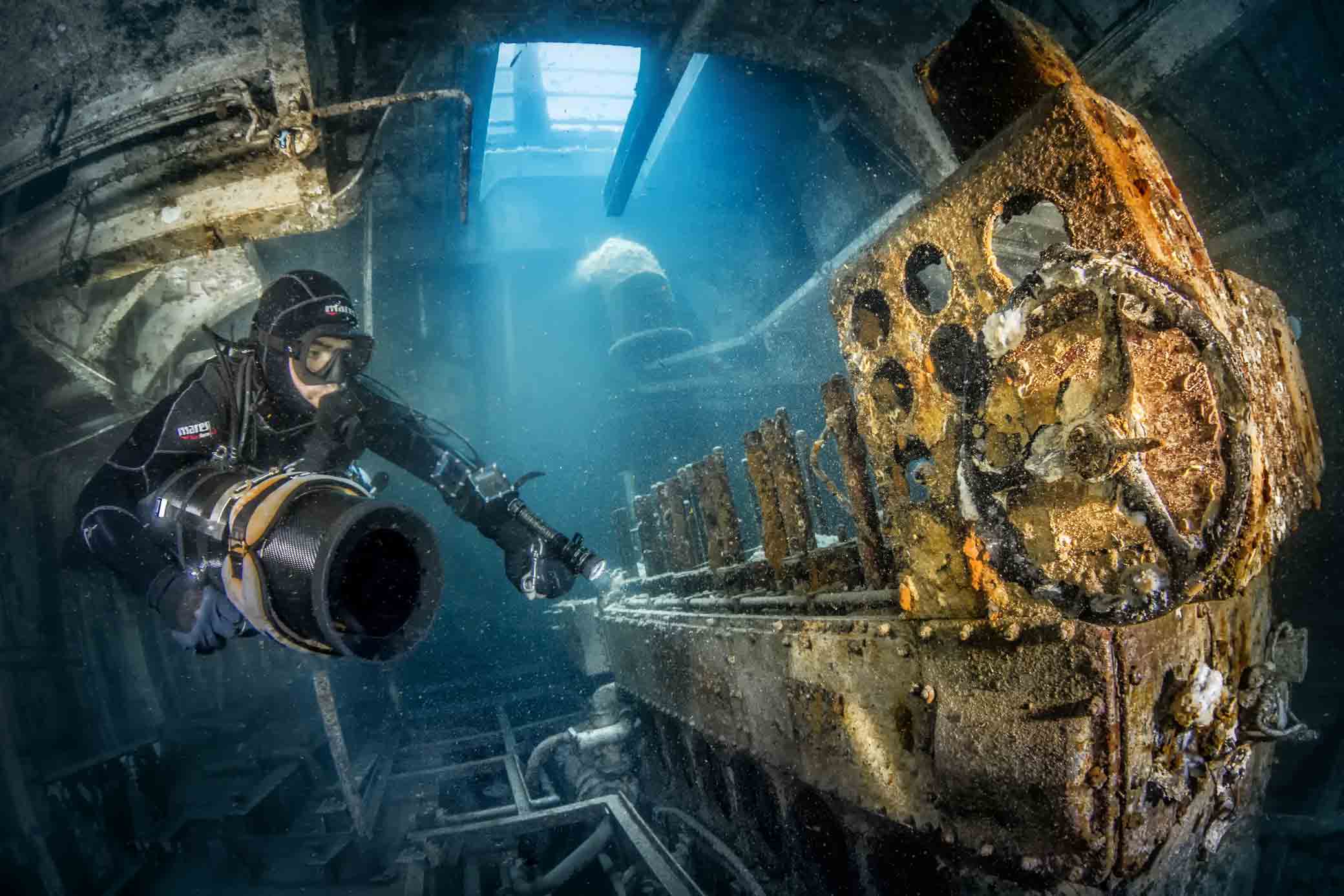 When making choices about courses and equipment remember you are not alone. We are here to help you! Drop your questions no matter how small to This email address is being protected from spambots. You need JavaScript enabled to view it. or send us a message through facebook, and we will help to find the perfect solution for you.
---