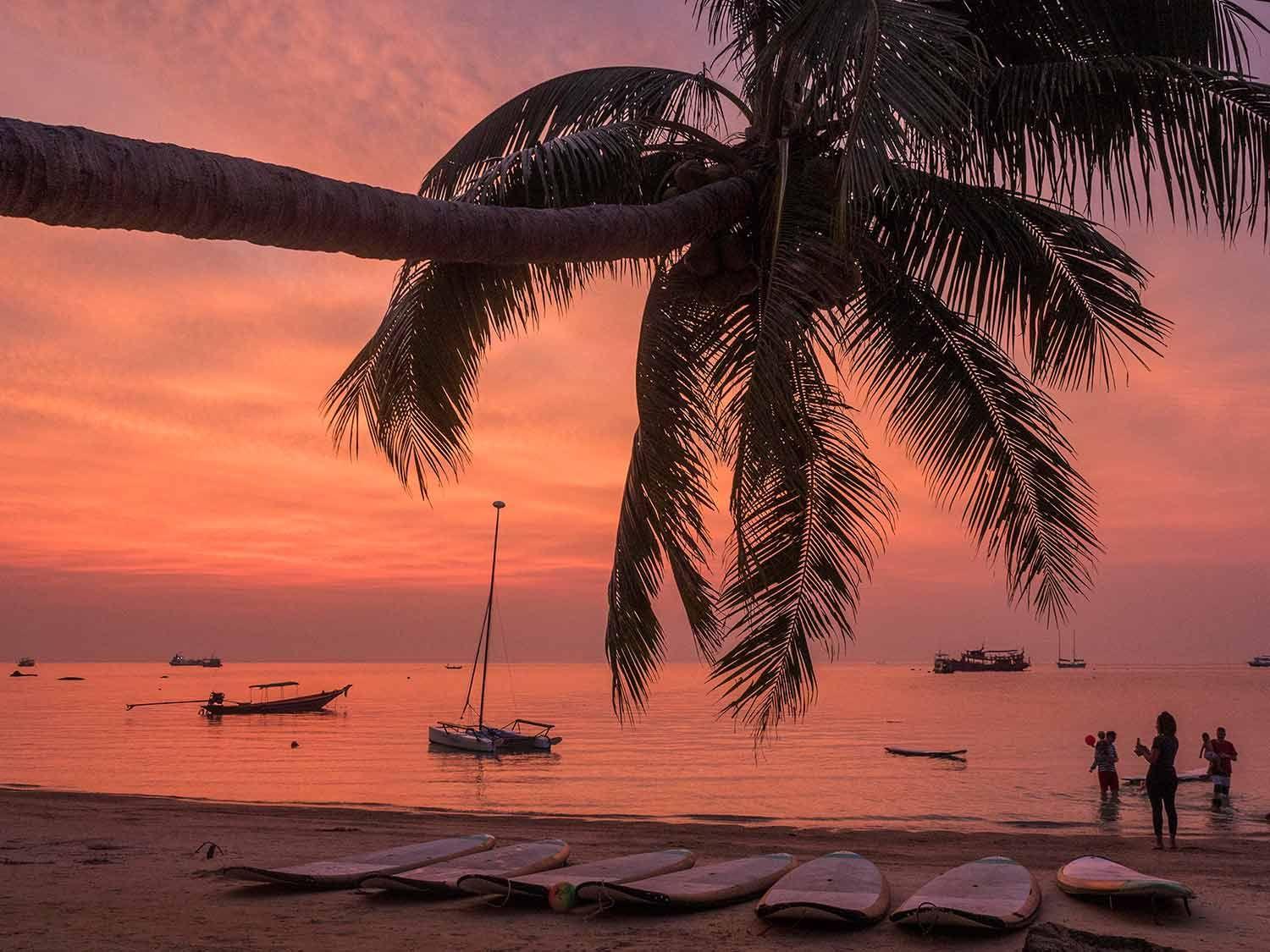 Best things to do in Koh Tao, Thailand
– Besides Scuba Diving, of course Koh Tao is well known as a scuba divers paradise.
The reputation is well earned, since the dive sites around Koh Tao area offer something to every diver from absolute beginners to technical divers interested wrecks and everything in between! However, Koh Tao is not only the Island for divers. With a large variety of different options, it is a perfect place to have an active holiday!
Hiking and viewpoints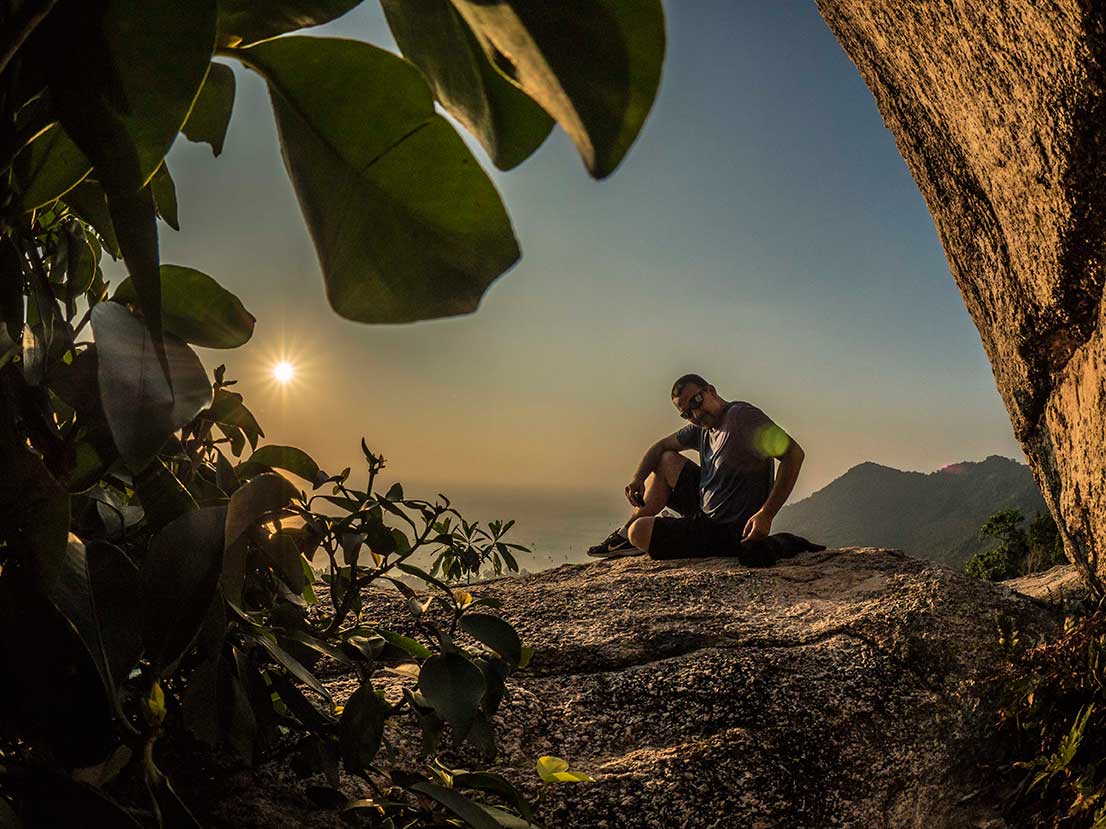 Welcome to the jungle! Even though there is more infrastructure on the island now days compared to ten or twenty years ago, most of the area is still covered with jungle. Since the island is technically one big hill the hiking is an awesome option to stay in shape, explore the island and as a cherry on top see the stunning views once you make it all the way to the viewpoints. There are route options from easy concrete paths to tiniest jungle trails to the more adventurous! Remember to take lots of water with you and bear in mind, that there is no mobile reception on some of the most remote beaches, so make sure you find your way back as well.
Koh Tao viepoints (Koh Tao Complete Guide)
Snorkeling around Koh Tao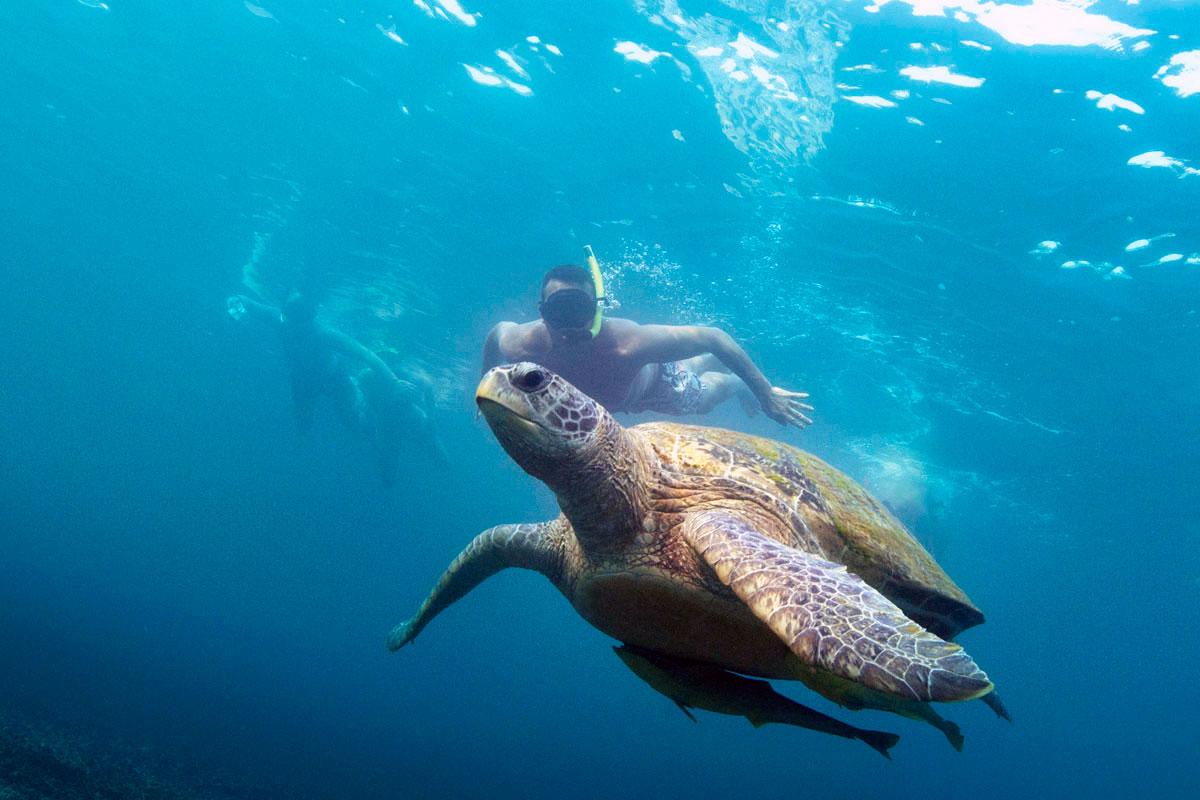 The little sister of scuba is a great way to stay active and explore the wonders of the ocean. Snorkeling is also accessible to kids who are not old enough to dive yet or people with health conditions that prevent them from scuba diving. Koh Tao is surrounded with coral reefs that are accessible from the beach. Snorkeling is pretty straight forward activity and the only skill to get going is knowing how to swim. It is never a bad idea to join on a guided snorkeling trip, especially if you feel unconfident about your water skills. Also, a more seasoned snorkeler can get lot more out of a guided trip than snorkeling from the beach, since the boat can take you further out and the guides know the best spots and marine life around. Just make sure that you choose a tour with small groups and a guide who actually joins you in the water both for safety and to point cool things for you!
Swimming lessons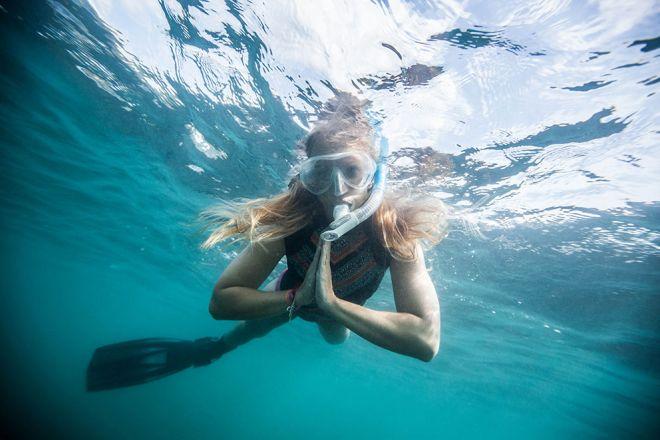 Would you like to improve your front crawl techniques or learn to swim to participate the Open Water Course? Splashdance 'n' Swim offers a wide range of swimming lessons from infants and toddlers with their parents to mermaid swimming classes for kids above 6 years with good swimming skills. For Adults Splashdance 'n' Swim offer private classes for all levels from absolute beginners to confident swimmer who want to improve their stroke and other techniques. Each and every session is tailored to suit the individual's needs. Swimming lessons are a perfect way to make sure, that you will not miss the beautiful underwater world just because your skill level is not quite there yet to jump safely into the ocean!
CrossFit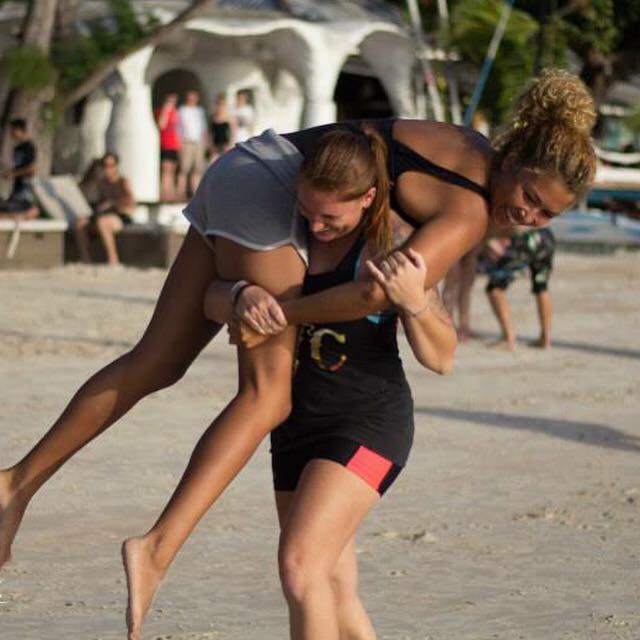 How many small tropical islands have their own CrossFit box? Well, Koh Tao does. Koh Tao Crossfit is a well-equipped box with good trainers and beginner friendly attitude. No matter if you have trained CrossFit for years or decide to start a new sport on your holiday you will always feel welcome. Koh Tao CrossFit offers five to six classes per day plus and open gym from 11am to 5pm seven days a week, so no matter what other plans you have on your holiday, there will be a suitable time to fit some fitness in there! Koh Tao Crossfit
Myay Thai on Koh Tao
Thai boxing has drawn travelers to Thailand to practice this demanding form of martial arts. Island Muay Thai on Sairee provides training both short- and long-term basis. They also have their own fight arena that offers frequent fights. When visiting Thailand seeing at least one fight and feeling the atmosphere in the arena is a must!
Island Muay Thai Monsoon Fight Club
Yoga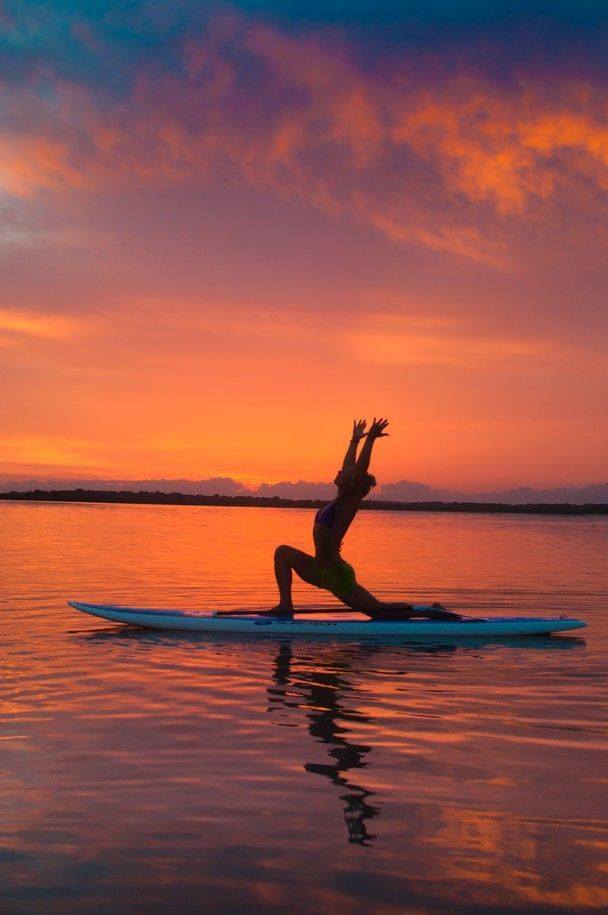 Yoga is a perfect thing to do when staying on a tropical island! On Koh Tao you can choose between various styles from relaxing restorative and yin yoga to sweaty hatha vinyasa classes. Classes are offered in various places from resorts and dive centers to two bigger studios, Shambhala on Sairee Beach and Ocean Sound Yoga on Chalock Baan Khao. The warm environment makes you more flexible and the mind is also on holiday and feeling relaxed. Add a bit of yoga in the mix and voila! You leave the island as a new person.
Paddle boarding
Have you tried Standup Paddle boarding yet? If not, Koh Tao is a perfect place to give it a go! This outdoor sporting activity originated from Hawaii is one of the fastest growing watersports. You can rent boards for multiple places along Sairee Beach, but we highly recommend SUP Tao. The oldest and biggest paddle board rental place is located at our living room Maya Bar around 200 meters from Koh Tao Divers.
Massage and Spas
After an active day it is important to remember to treat yourself. On Koh Tao there is a massage place or a spa around every corner and the prices for 1 hour massage start from 300 THB ( around 8 euro!) So if you enjoy a nice massage or a day at spa Koh Tao and Thailand in general will make you and your wallet very happy. To find the best spa on the island ask from locals. Almost everyone has their "go to" place.
---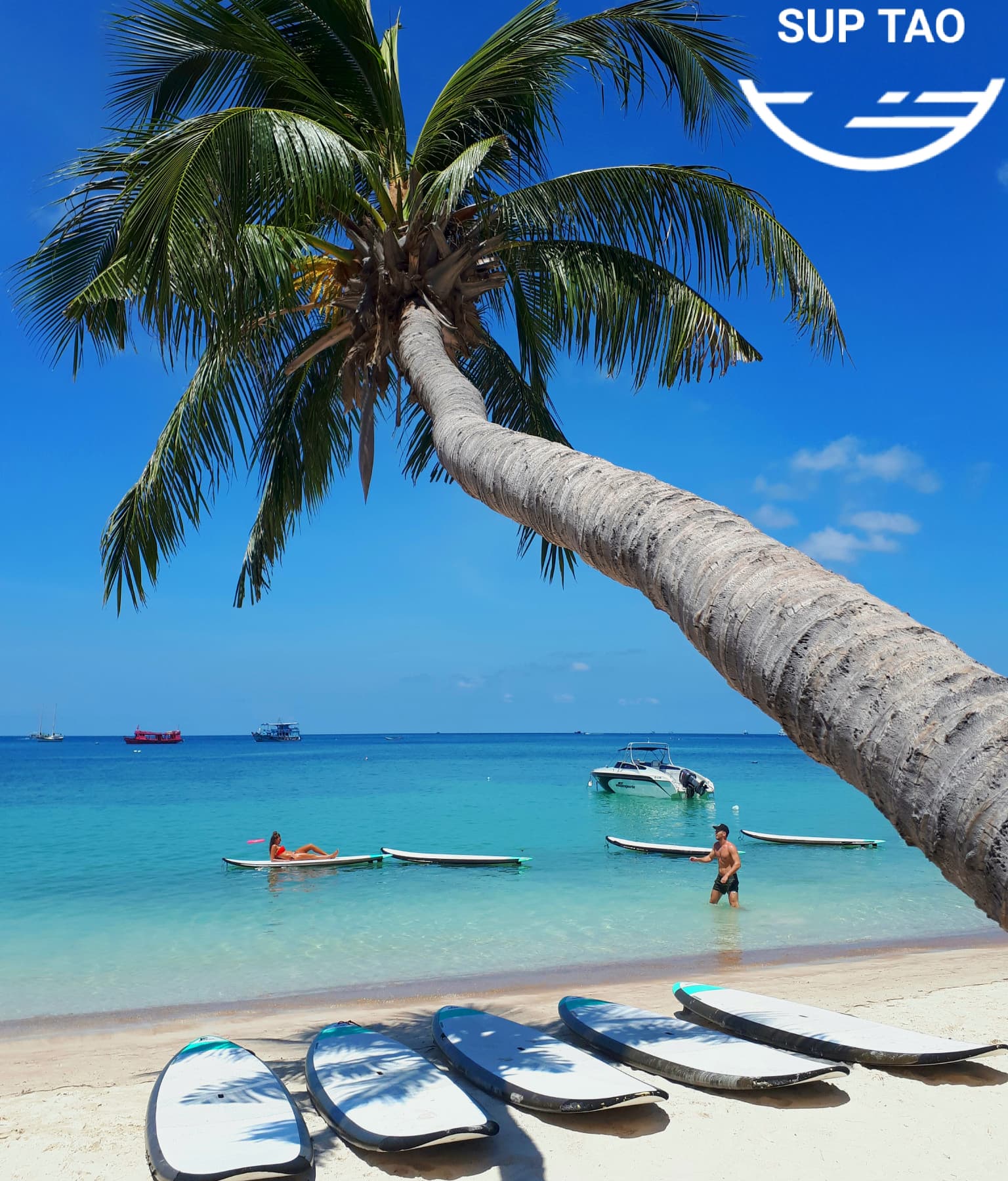 And all these are only few activities available on! Besides all mentioned above you can also rock climb, abseil, pub crawl, learn Thai cooking, go to fully equipped gym, participate on marine conservation programs, go kayaking etc. All this combined with the compact size on Koh Tao, it truly is an island where you can spend weeks exploring new things or keeping up with your all-time favorites!