Which Diving Specialty course should I take next?
Have you ever felt a bit overwhelmed with the abundance of specialty courses dive centres have to offer and unsure which would be the best one for you? Or maybe you already have a clear goal set for your diving path, but do not know how to get there?
When choosing a diving specialty course there are two main factors you should consider: What type of diving are you interested in and what skills are necessary to conduct those dives safely and enjoyably. For example, a dry suit specialty course might not be the most useful course for someone who wants to enjoy the tropical reefs, but it is an absolute necessity for those who have their goals set to cave diving in Norway or checking out the mines in Finland.

We have hand-picked a few of our favourite courses for this article to help you choose your next step as a diver. Our team of experienced dive professionals are also happy to help if you still feel uncertain what you should pick or cannot find a course of your interest on the list, there are plenty of more! And do not forget to read until the very end to find our little gift for you!
Enriched Air Nitrox Specialty
The certification that every modern-day diver should have in their pocket. For recreational diving Nitrox is used for two main reasons: You can either lengthen your bottom times or increase the safety margins to prevent decompression sickness by reducing the amount of nitrogen in the gas mix you breathe. Nitrox becomes crucial on liveaboards and dive trips where you do multiple repetitive dives, no matter what your reasons to use it are.

For those who have their eyes set on tec courses being nitrox certified is one of the pre-requirements for the Extended Range.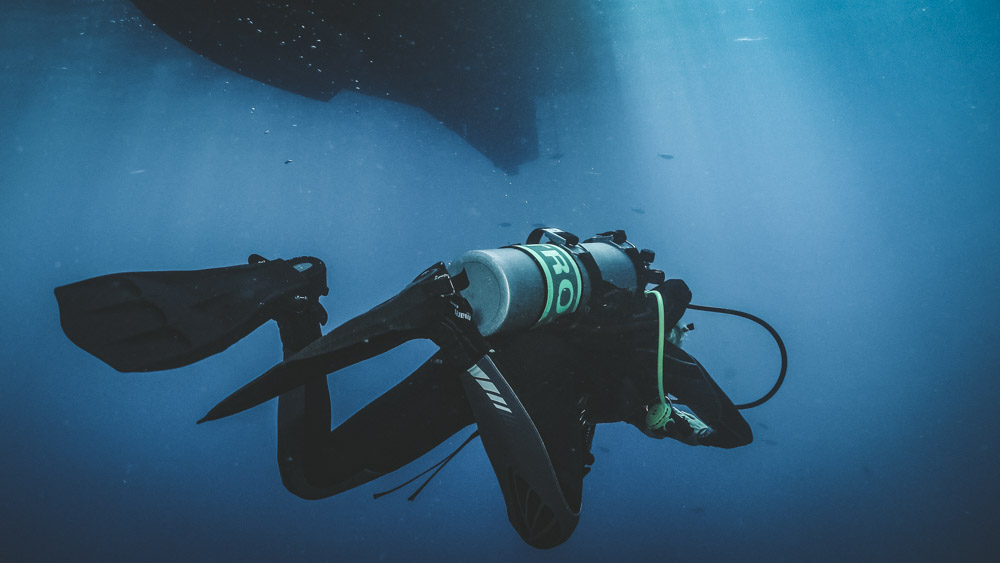 Perfect Buoyancy Specialty
Let us burst the bubble first. The is no such a thing as perfect buoyancy and you can always improve the way you manoeuvre underwater. This does not mean that you should not practice, Quite the opposite! Even though buoyancy control is taught thoroughly on your open water course it does not mean that you should not practise more both for the safety of you and the environment, and for your comfort. During a perfect buoyancy specialty, you will spend two dives focusing on improving your diving skills with an experienced instructor. When thought in small groups and considering the level of the participants perfect buoyancy can be a greatly beneficial course to any diver who simply wants to become a better diver and hone their skill level closer to that elusive perfection.
Book Perfect Buoyancy Specialty Specialty here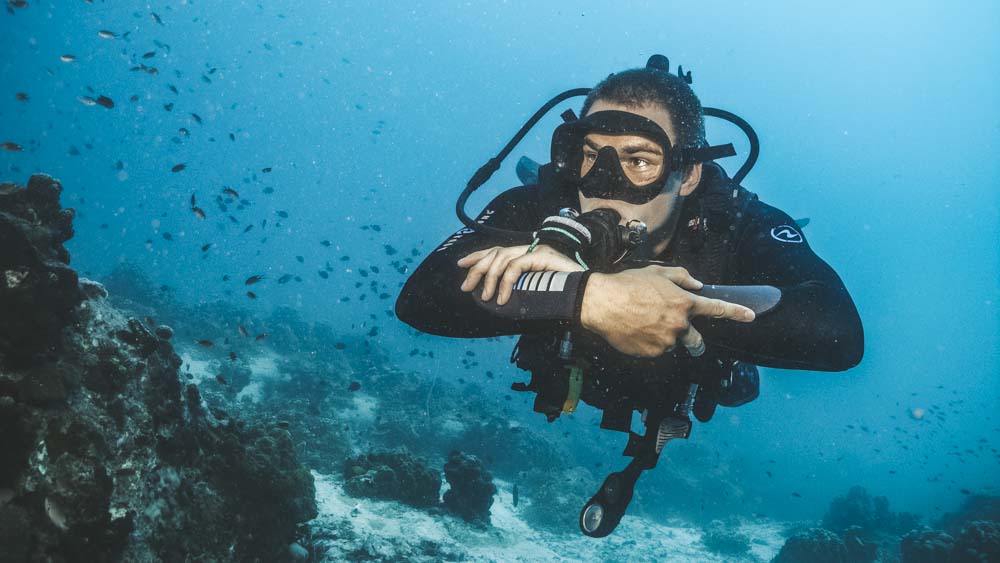 Deep Specialty
When 30 meters is just not enough! While people rarely dive deep just for the depth there are plenty of things to see below the depth limits of your Advanced certifications. On the deep specialty, you will learn how to conduct the deep dives all the way to 40 meters, which is the maximum depth of recreational diving. The 10-meter difference in depth might not seem much, but the risks increase exponentially the closer to the limits you get, so proper training is a good idea to conduct these dives safely!

Deep Specialty certification is also one of the prerequisites for technical dive training
Wreck Specialty and Advanced Wreck
It is no secret that we absolutely love wreck diving! The fascinating history of shipwrecks is one of the main reasons to get into wreck diving. And let us face it, exploring the wreck from the inside is great fun when you are trained on how to do it safely! SSI offers two different wreck courses for recreational divers: Wreck specialty that is suitable for anyone with an open water certification and Advanced Wreck that requires at least 24 dives under your belt. The first one mentioned could be described as an intro to wreck diving, where you learn the basics about wreck diving without penetrating the wrecks. On the latter, you will start exploring the wrecks from the inside too.

Recreational wreck courses are a great start for those who are interested in exploring the overhead environments underwater but be careful, the absorbing world of sunken ships may become be the reason why all of your money is gone.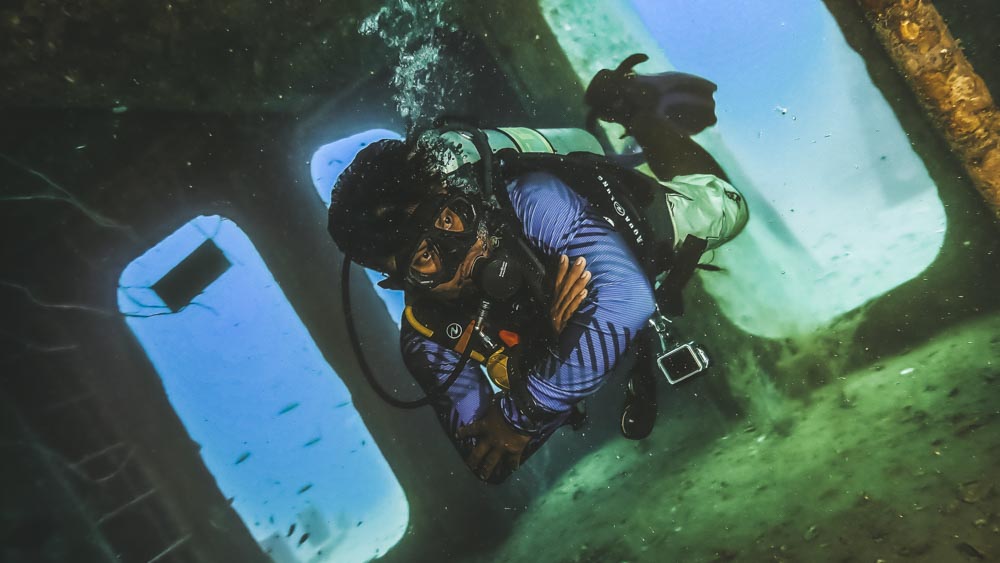 Sidemount Specialty
Another topic we are quite enthusiastic about! The reasons to go sidemount are plenty. One of the most common reasons is the interest in technical diving, but sidemount is great for recreational divers too! Having two separate regulators increase redundancy since in the rare case of something breaking underwater you will have another separate air source to breathe from. Divers with back problems often prefer sidemount, since it puts less strain on your spine and can be easily donned and doffed in the water compared to a twin set for example.

Learning to sidemount dive is a good idea for any diver with a bit of diving experience, but if you have your goals set for caves or wrecks, we consider it a must. Even if a full cave training might be a dream somewhere in the distance, the more familiar you are with your setup the better. So better sign up for that sidemount today!
Stress and rescue course
Many divers consider the Stress and Rescue course is something you take before starting your professional training in diving. While that is true and it is a prerequisite to start the Divemaster course, Stress and Rescue is a great course for anyone who wants to become a better diver and learn how to handle different scenarios underwater. Many describe this course as one of the most demanding and fun courses they have taken and say that their level of confidence as divers has increased significantly after participating in the rescue course. It is also one of the favourite courses for our Dive Master Trainees to assist, but you will have to sign up for the rescue course to figure out why.
As mentioned at the beginning of this article we have little something for you. Since the year 2020 has not been the greatest we would like to finish it on a positive note. As a thank you for your support we are offering a 20% discount on all the recreational dive courses and try dives with promo code "2020sucks". The promotion is running until the end of the year and the gift cards are valid for two years. Time to treat yourself or your loved ones with something to look forward to!