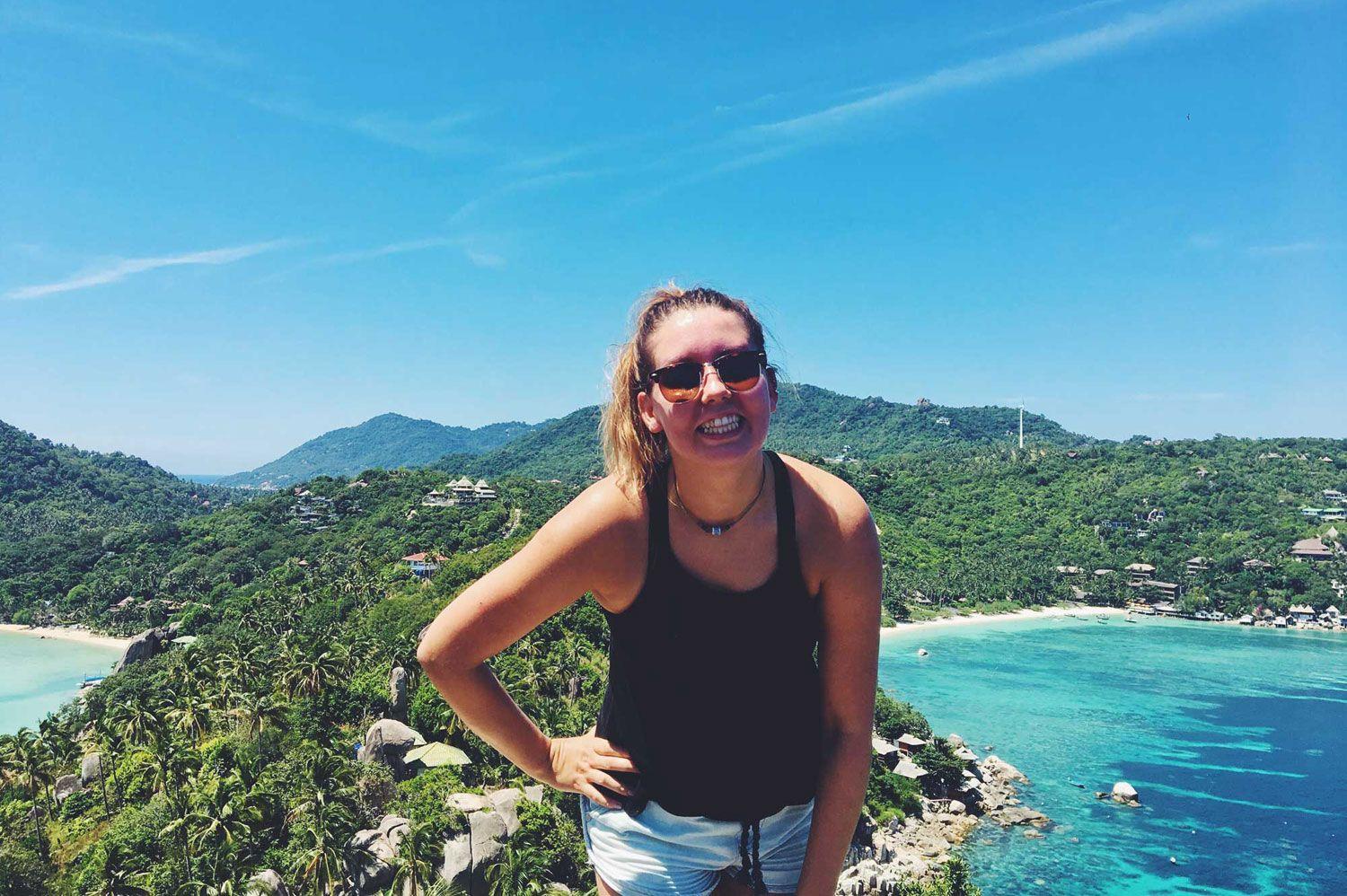 My day at Koh Tao Divers
Why stay in Finland when you have a chance to do your internship abroad? This was the question I couldn't find a good answer to. Jumping into a totally different culture for five months all by myself seemed both exciting and challenging. I have backpacked around Asia but never ended up to Koh Tao. After I got my Open Water certification in 2014, I knew that I was hooked on diving. So, I got a crazy idea to apply for Koh Tao Divers to do my internship and here I am!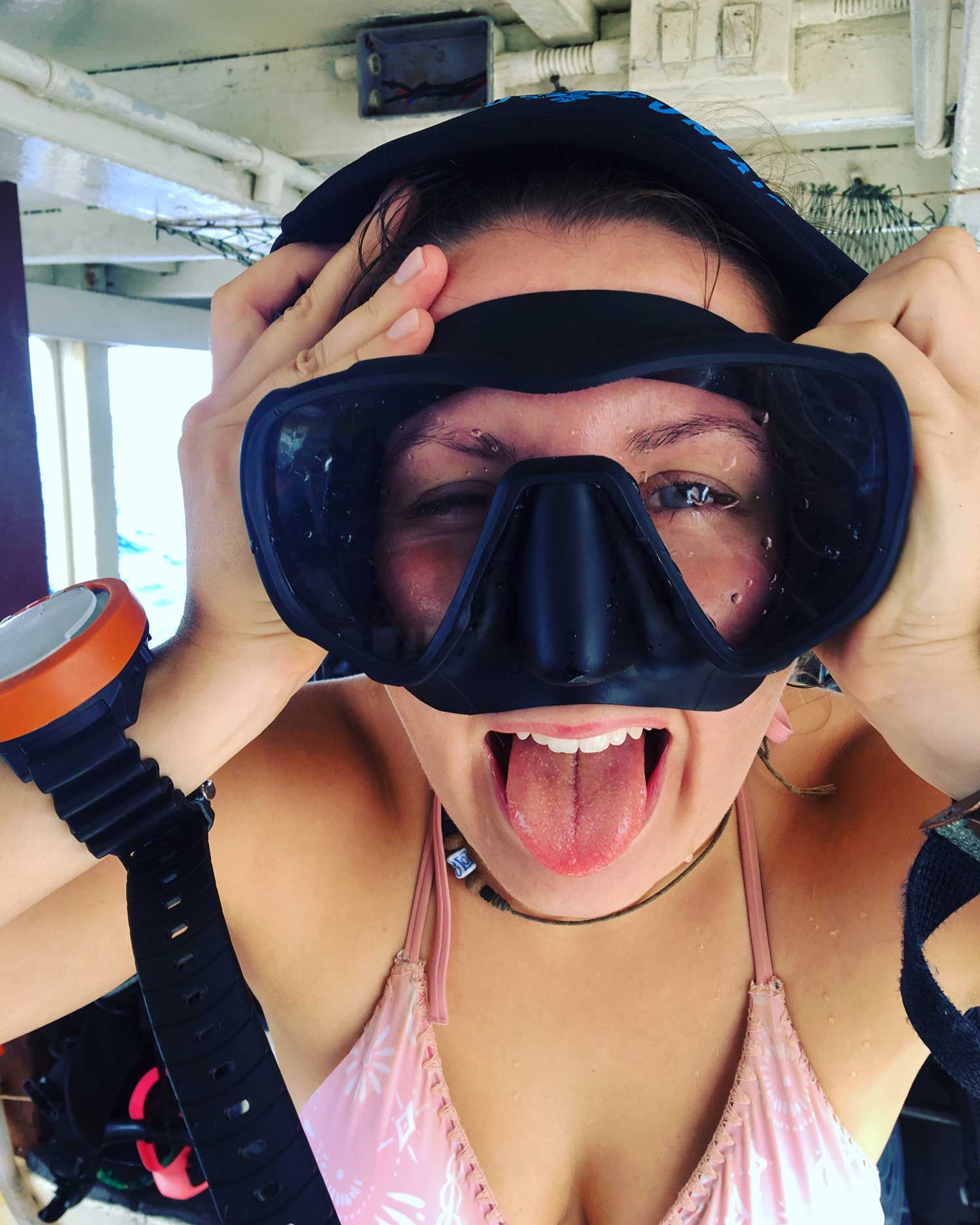 I'm a third year business student from Haaga-Helia University of Applied Sciences. Combining business and diving sounded pretty interesting and unique opportunity. The aim for my internship is to understand how Koh Tao Divers operate and to apply my theoretical knowledge into practice. So basically learn everything that doesn't happen under the surface. Luckily I'm not completely stuck in the office and get to dive also now and then. Although I work few meters from the sea, it seems to be so close but so far at the same time.
I thought about sharing some moments of my normal work day at Koh Tao Divers with you. My week consists usually of five working days, meaning that I have few days off to explore the paradise I live in.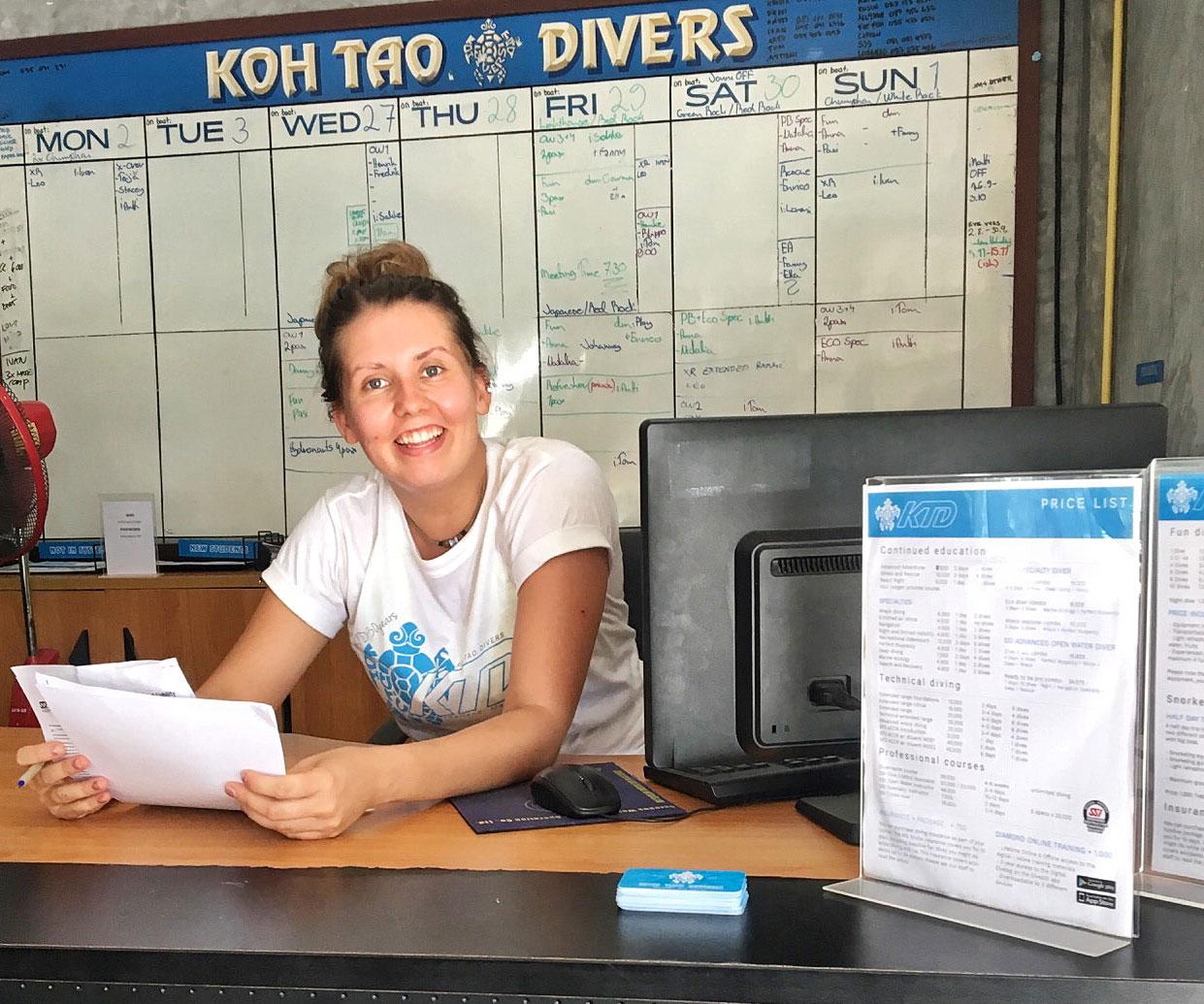 I believe KTD's coffee consumption is the highest of all dive shops in this island. After morning coffee, opening the office is the first task of the day. Besides opening the doors, I turn on the office devices, check schedule of the day and possible new bookings and update the boards with next day's dive sites, promotions and other relevant information for our customers.
Keeping up to date with current customers, dive trips, staff and equipment is important. There are many moving parts in a dive shop's daily routine so you have to stay focused all the time and be able to work under pressure when in hurry.
Before and after diving I take care of divers' paperwork and payments. During the dive trips I keep the shop area clean and tidy and equipment in order. As my major is communications and marketing I get to execute different kind of projects and campaigns around these subjects.
Favorite part of the work day is when the boat comes back from the dive trip and happy customers return to the shop. Seeing the after dive joy and smiles in their faces make my days even better. Being part of creating these unforgettable experiences is definitely something I want to do also in my future.

SUNNY GREETINGS FROM KOH TAO, Anna Heiskanen