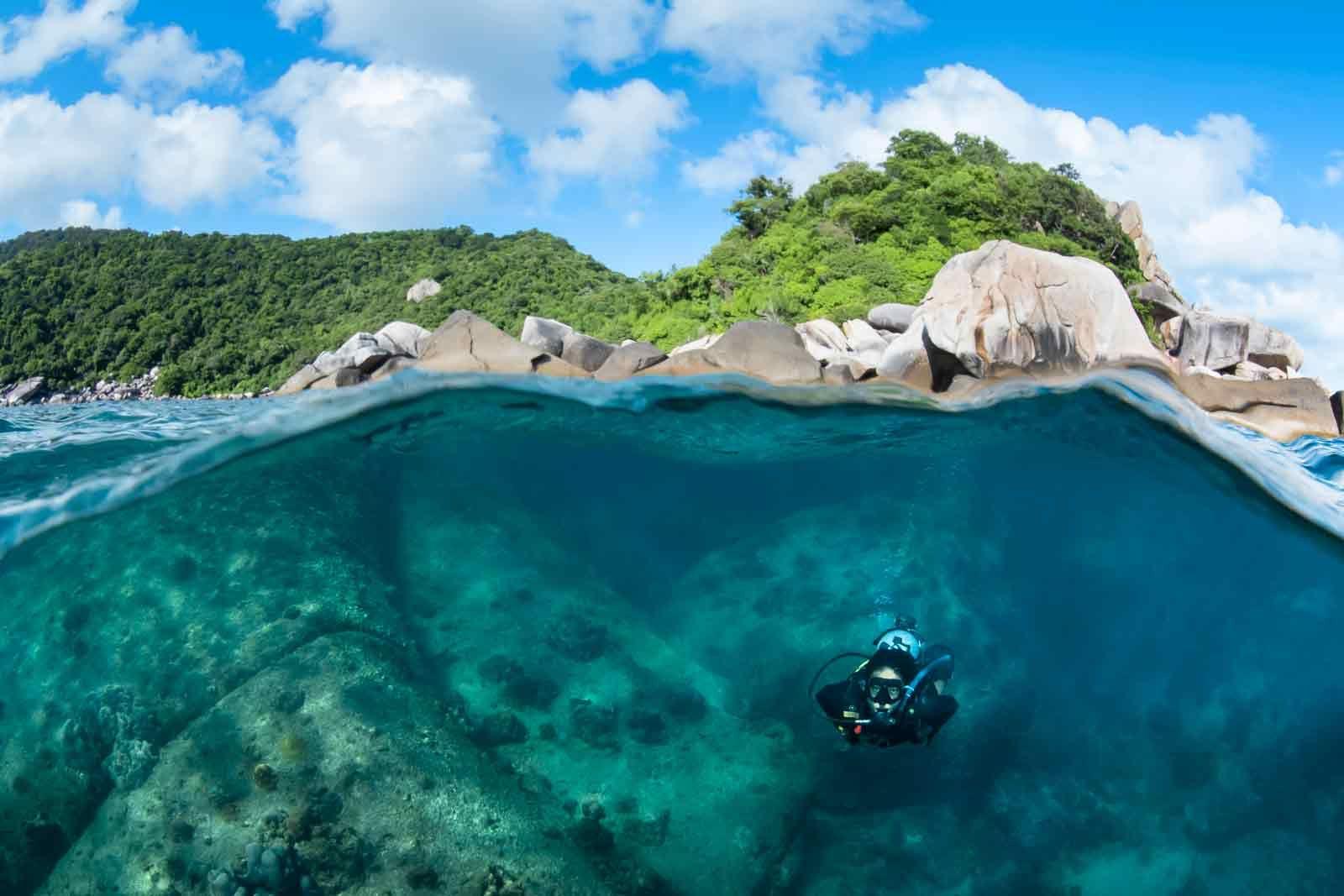 Best dive sites around Koh Tao
Koh Tao is well known of its beginner friendly diving. There are plenty on shallow reefs and easy bays where it is safe and easy to learn how to dive. The currents around the island are mild and the water is warm. Besides great training conditions there is another good reason to travel to this tiny island and dive. And that is big, spotty and likes plankton.
Koh Tao is the best place in Thailand to spot whale sharks in their natural habitat. And who would not want to dive with one!

 Koh Tao is surrounded by 20+ wonderful dive sites below we have listed our favorites in no specific order and what makes them so great!
1. Chumphon Pinnacle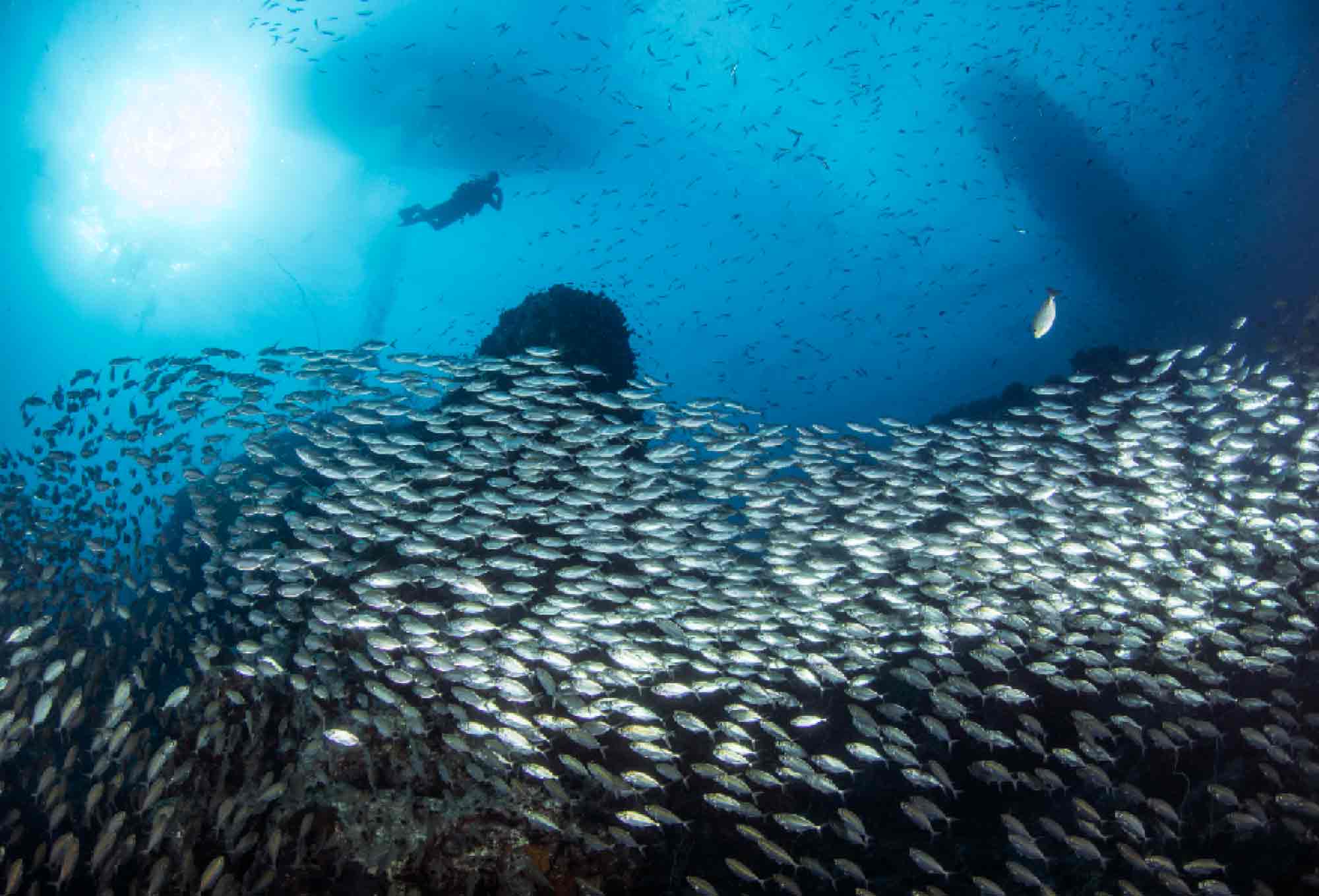 Located about 40-minute drive away from the island. The top of the pinnacle in around 14 meters is covered with anemones and their residents. Outside of the pinnacle massive schools of fusiliers, barracudas and trevallies play and hunt. When you drop deeper you will meet huge giant groupers, razor fishes in the bottom and recently increased amount of lion fishes - just to mention a few species encountered around Chumphon!
Chumphon is a beautiful dive site that drops down to 40+ meters depth. Due the sites depth it is most suitable for advanced divers. What a great reason to take the next course if you have not yet. And the whale sharks? Chumphon is one of the most common places to spot them!
2. Sail Rock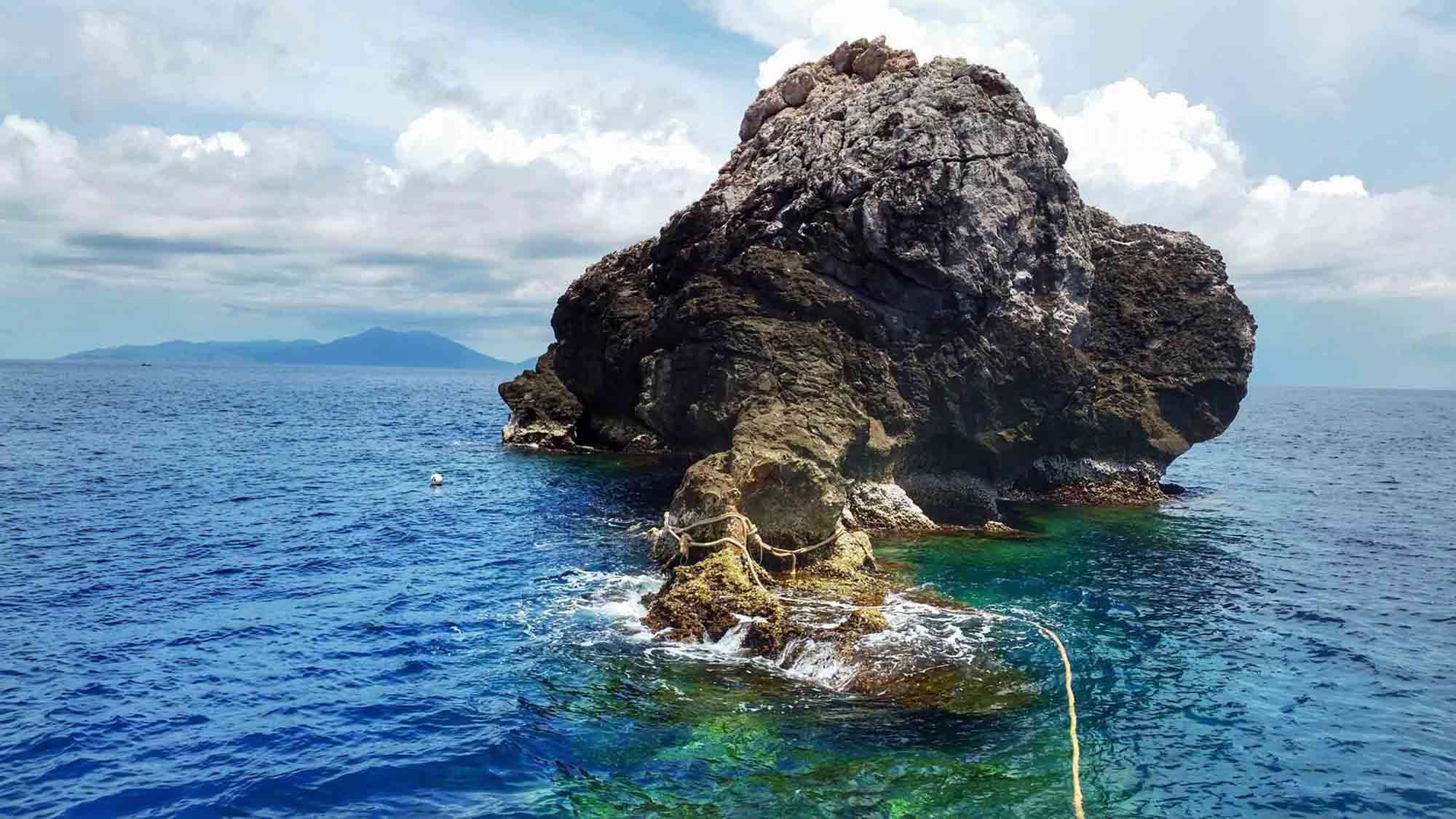 Sail Rock is considered as one of the highlights of Gulf of Thailand and for a good reason. It is always full of life including frequent whale shark sightings and offers something for everyone. The rock reaches all the way to the surface and that makes it suitable to all level of divers. On the other hand, it is also a deep dive site, so holding the advanced certification is not a bad idea to enjoy this gem to the fullest.
One of the specific characters of Sail Rock is the vertical swim through called "The Chimney". The only small flaw of Sail Rock is the remote location. Sail rock is located between Koh Tao and Koh Phangan and it takes about 2 hours to get there.
3. Green Rock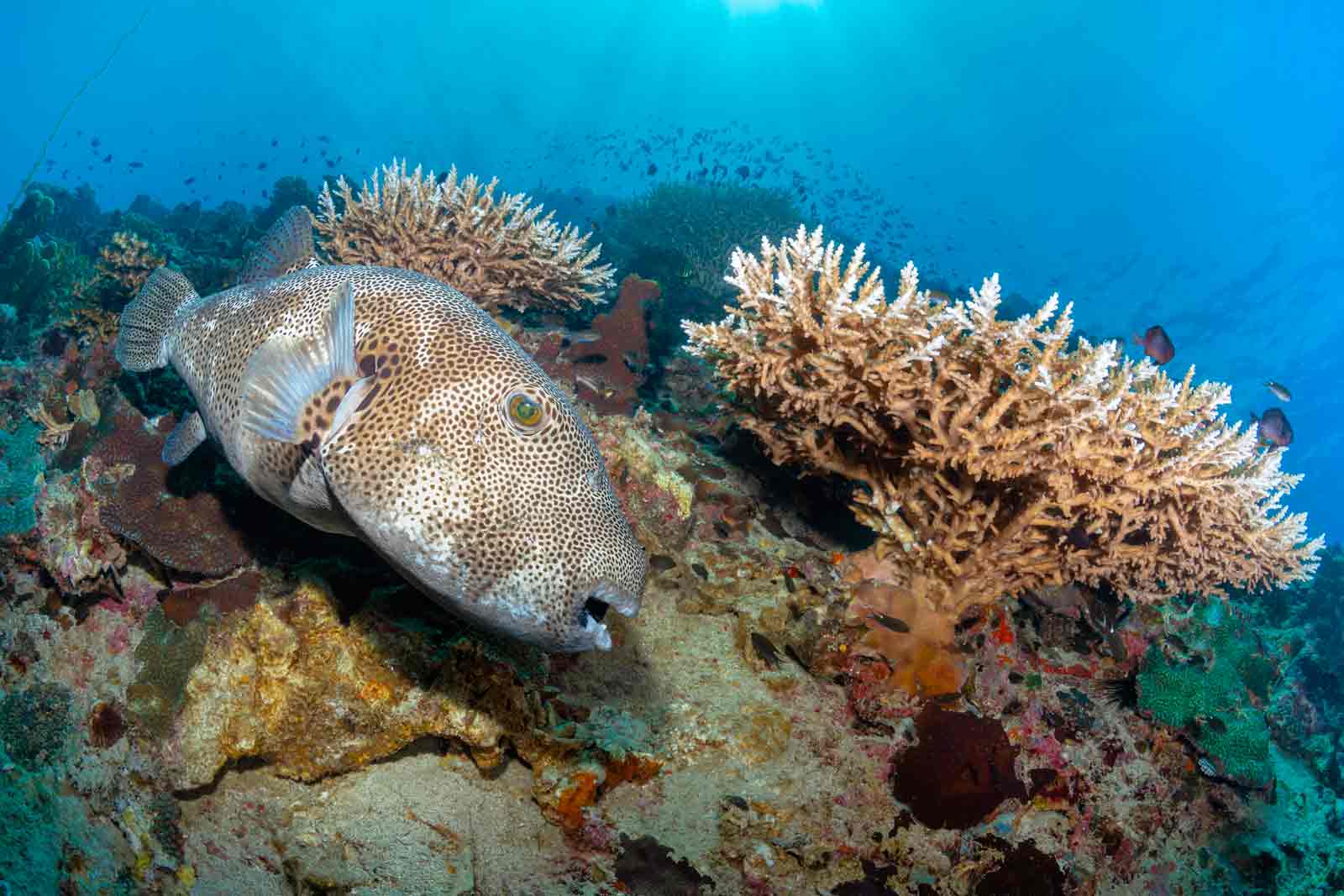 This is a fun one! Located In the northwest corner of the Nang Yuan getting to Green Rock takes about 15 minutes. With the depth between 5- and 25-meters Green Rock is suitable for all certification levels of divers. What makes this little pinnacle special are the multiple swim throughs penetrating the rock. You can easily spend half a dive playing in this maze provided by the nature. Currents on Green Rock are occasionally stronger than the average on Koh Tao, so it is not recommended for absolute beginners.
4. Southwest Pinnacle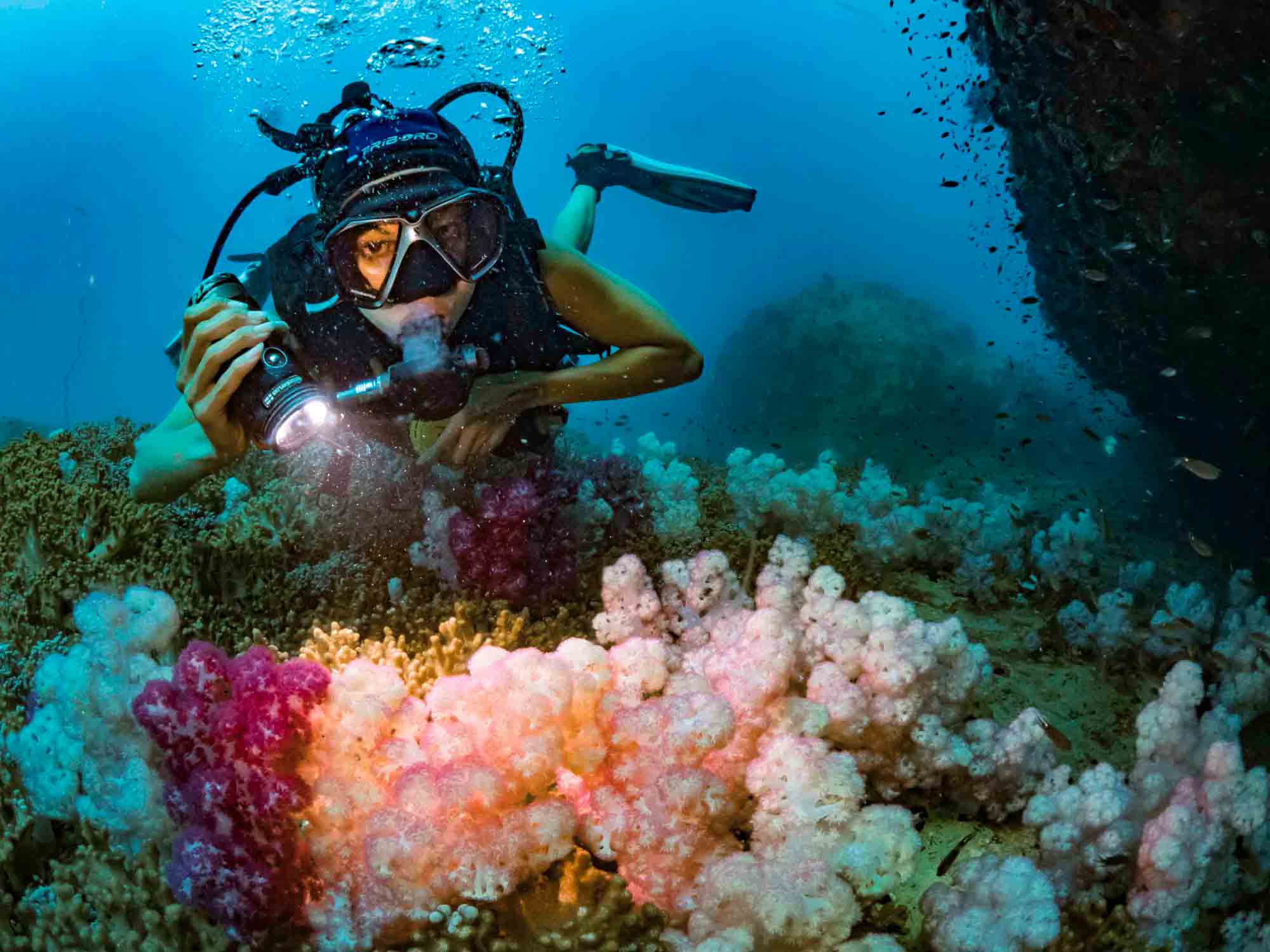 There is often a bit of debate going on which one is the best: Chumphon pinnacle or Southwest pinnacle. We simply think both of them are great. Southwest is the second deep pinnacle, about one hour distance from Koh Tao. The marine life is similar to Chumphon: Barracudas, trevallies and other fish in big schools etc. Southwest is a bit shallower than Chumphon with maximum depth of 30+ meters. Whale sharks are spotted here too!
5. Shark Island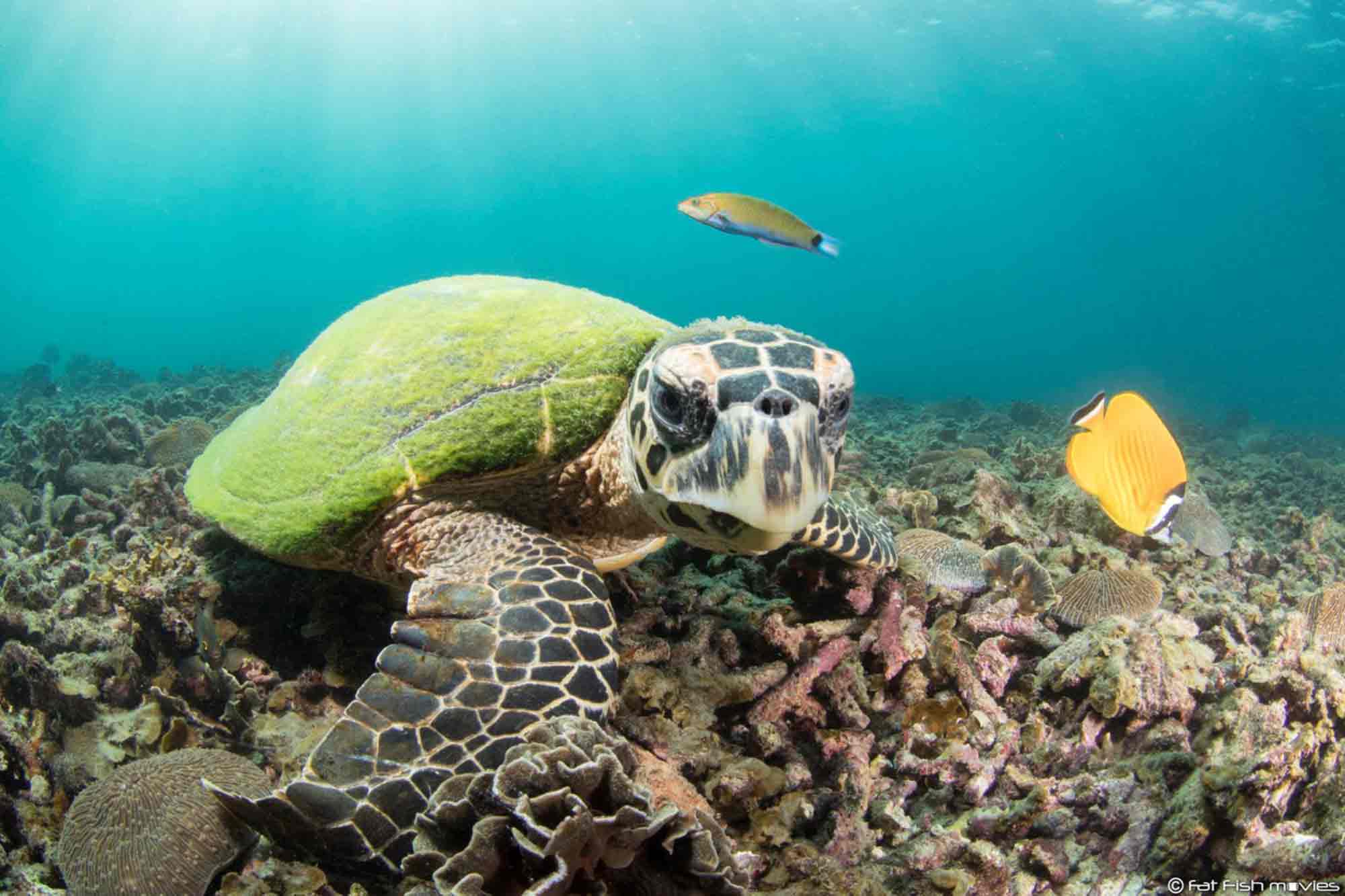 Stunning from the surface to the bottom! Even though the name of the site comes from the shape of it looking like sharks' dorsal fin and not from the resident sharks around there it is still a dive site worth checking out. The beautiful and healthy coral garden starts from the surface and continues all the way down to 24 meters.
Due its location in the corner or Koh Tao this is one of the only dive sites where every now and the strong currents take place, but when it is calm it works nicely for snorkeling as well. And yes, the gentle giants are frequently spotted here as well.
6. Lighthouse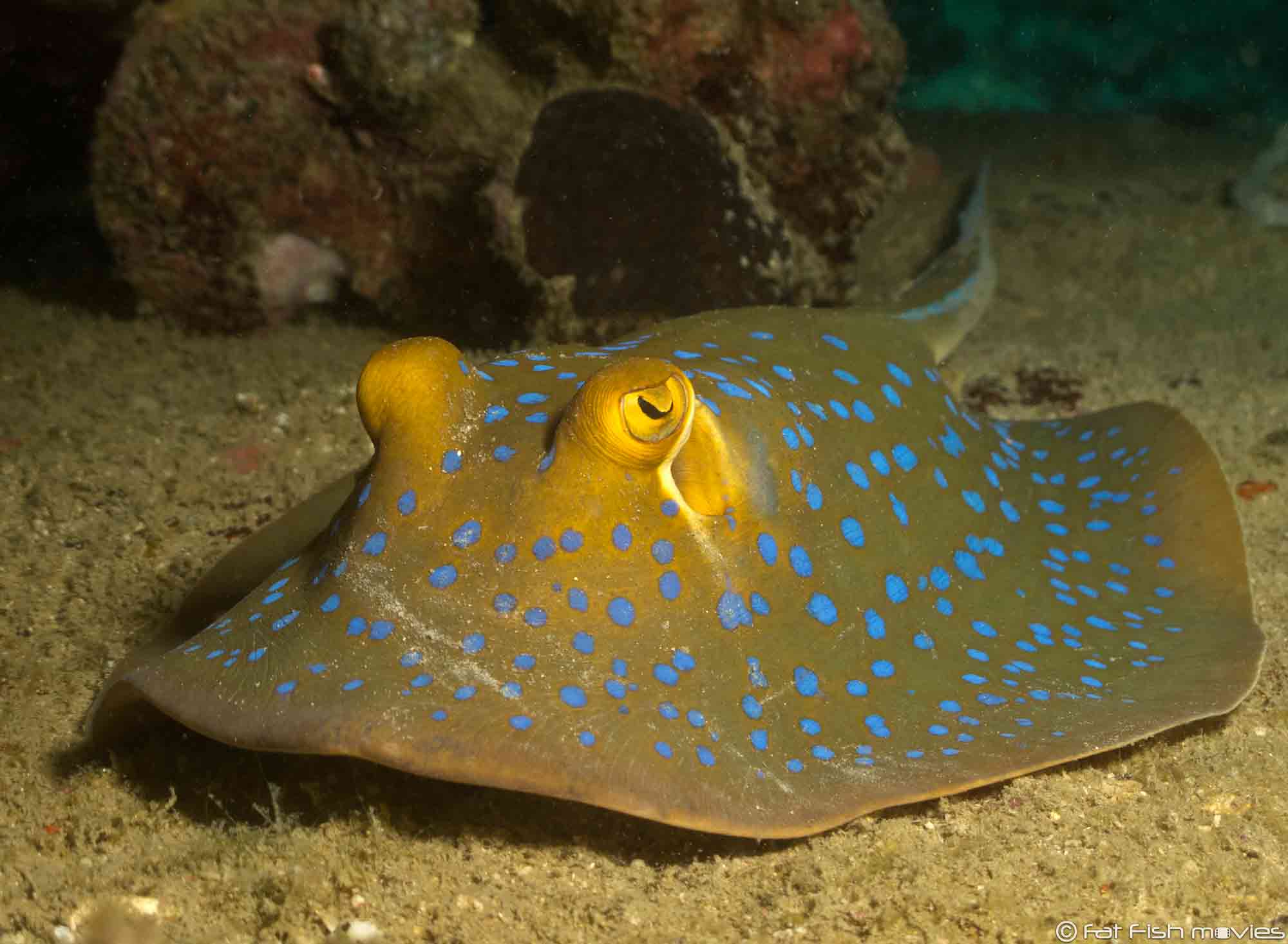 The hidden gem of east coast! What makes biggest difference between the eastside and westside of Koh Tao is the type of corals. When the west side is mainly covered in hard coral on the east side you can find a large variety of soft corals in all their flamboyancy! You can also spot some species that are very rarely found on west side of Koh Tao, like Unicorn fish.
For those who seek a bit more depth there is a small pinnacle outside of the bay in about 30 meters deep. This makes lighthouse suitable for everyone from snorkelers to people doing their deep dive training. Talking about variation!
7. HTMS Sattakut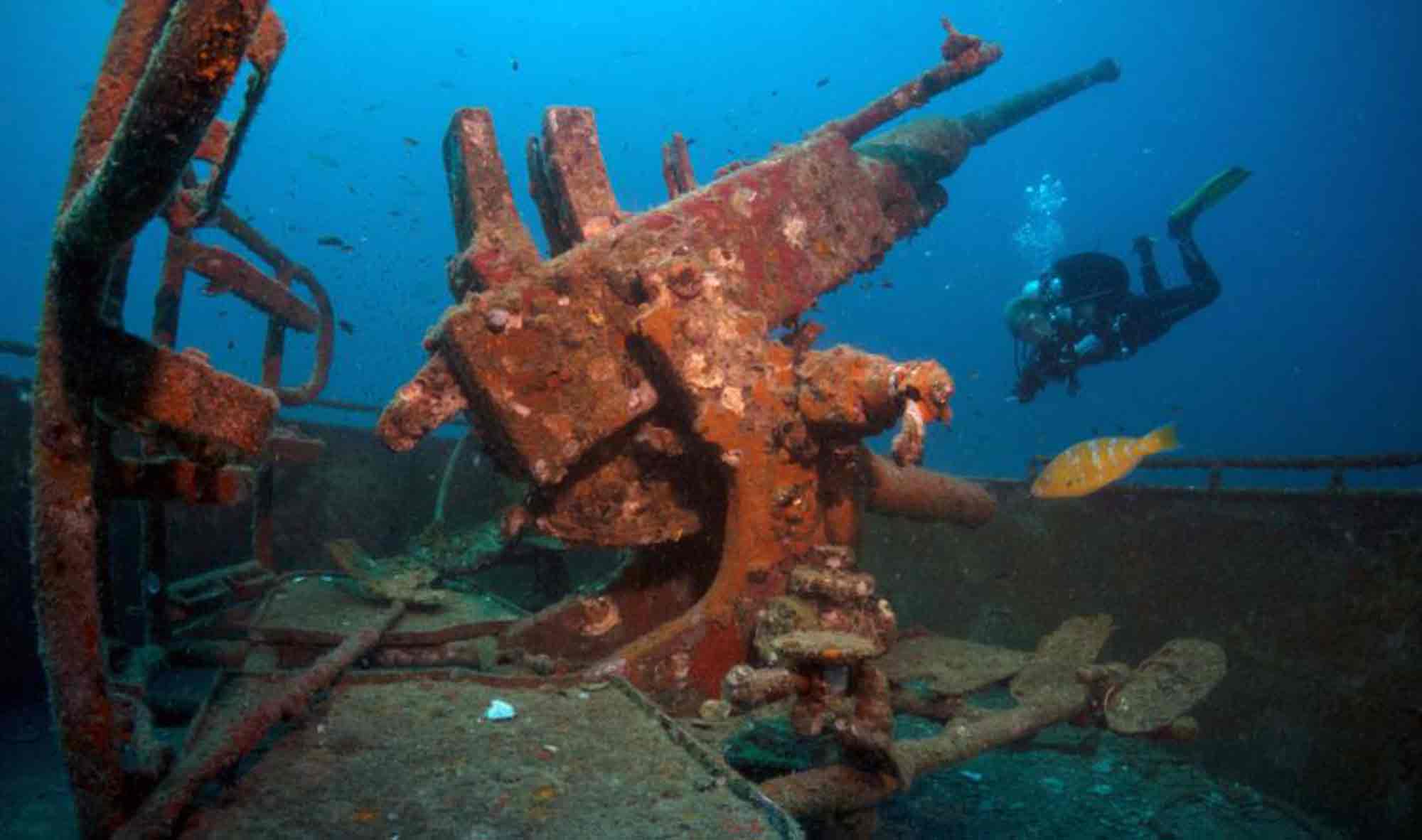 49-meter-long shipwreck HTMS Sattakut lies between 18 and 30 meter and is suitable for advanced divers. This former US World War II Navy vessel was commissioned to Royal Thai Navy in 1947 and it was sunken on purpose in June 2011. Before sinking HTMS Sattakut was cleaned from toxins and other hazardous materials. The wreck is completely empty inside which makes it a great place to practice diving in overhead environments.
8. White rock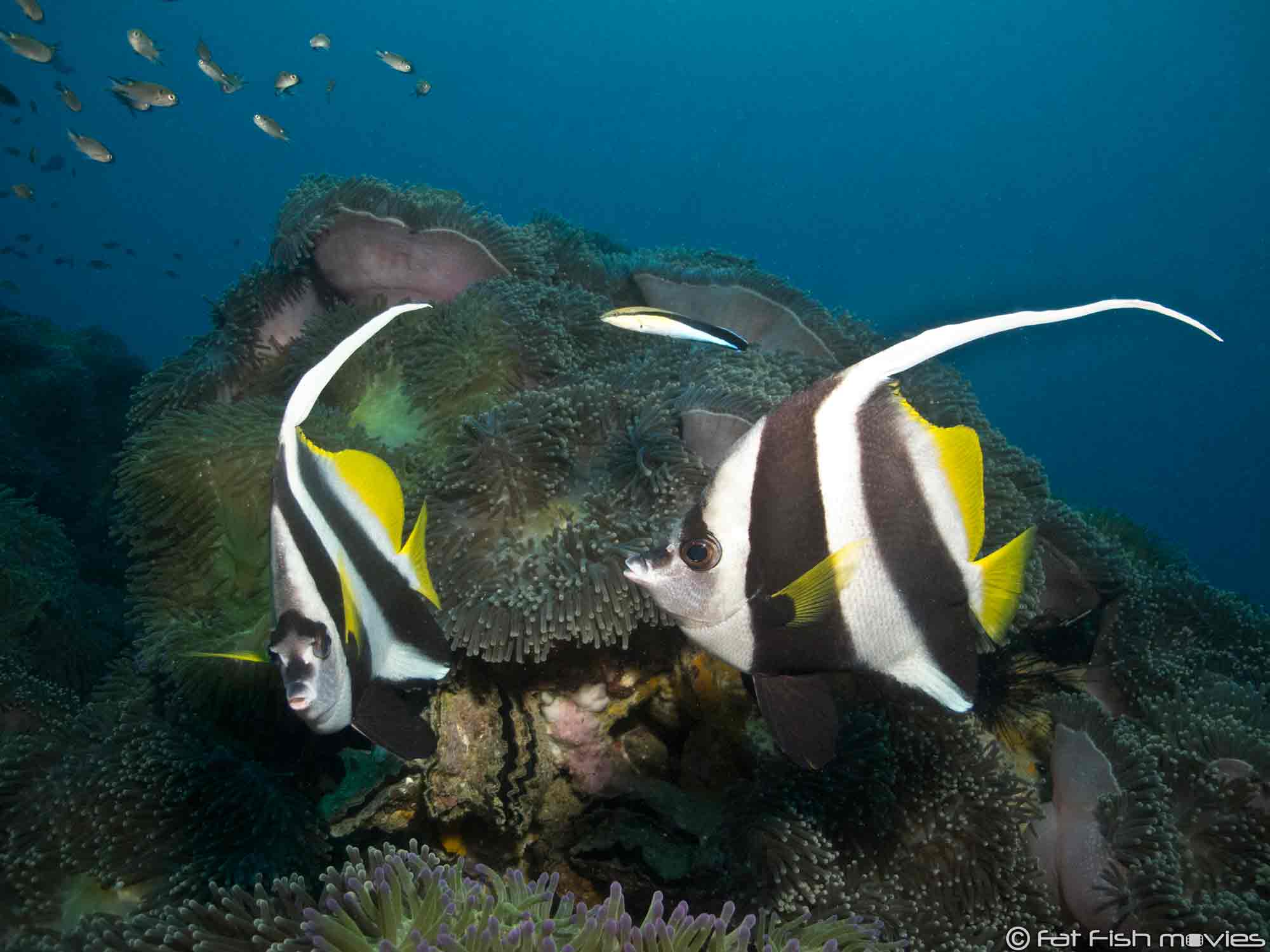 Located only 10 minutes boat ride away White rock is one of the most popular dive sites on Koh Tao. Luckily it is also one of the biggest dive sites on Koh Tao so there is plenty of space for everyone! White Rock has very rich marine life and it is very unlikely that you surface from a dive without seeing at least few blue spotted rays, moray eels and plenty of tropical fish. On the sandy patch between the northern pinnacle and the coral garden in the south you might spot critters like the Spiny Devilfish, however it requires luck and a good pair of eyes as they are quite camouflaged. Heck, it is not unlikely to spot a turtle either!
So even though white rock is occasionally buzzing with divers it is still worth a visit. It is also a popular place for a night dive. After the sunset barracudas start to hunt and once we even spotted a black tip reef shark there during the night dive!
+ Bonus site Junk Yard
The biggest artificial reef project is located right in front of Mae Haad. This site containing everything from old toilet seats to bigger structures for coral gardening is hosted by Eco Koh Tao (https://ecokohtao.com/junkyard/) The site is about 12 meters deep and usually very calm so it is perfect for beginner divers as well. Artificial reefs are also a great way spread the impact of divers away from natural reefs. Junk Yard is surprisingly full of marine life and is very famous of its large amount of cute little puffer fishes.
Video credits: Eco Koh Tao